Starting or building a business on a bootstrap budget?
Very often, when a business is just getting started or has just matured to its first growth phase, budgets can be tight, and hiring professional services may not be an affordable solution.
Customized business and marketing services take a great deal of time. A professional service will need to charge for this time as well as their experience, knowledge, resources, and solutions.
The U.S. Small Business Administration recommends as a general rule, small businesses with revenues less than $5 million should allocate 7-8 percent of their revenues to marketing. This budget should be split between 1) brand development costs (which includes all the channels you use to promote your brand such as your website, blogs, sales collateral, etc.), and 2) the costs of promoting your business (campaigns, advertising, events, etc.).
Some marketing experts advise that start-ups and small businesses usually allocate between 2 and 3 percent of revenue for marketing and advertising, and up to 20 percent if you're in a competitive industry.
Here is more in-depth information on this topic. Read Article
We know not every company is ready to commit large amounts of budget dollars out of the gate. We also understand what it's like to be a start-up. Often, a custom solution is not within the budget, and an off-the-shelf or DIY solution is just what the business needs.
The team at Ocean 5 wants to see every small business owner successfully grow and fulfill their entrepreneurial dreams. So we have put together a collection of great resources for information, advice, and tools that can help a small business get the resources they need while staying within a slim budget.
We want to help businesses grow and flourish in order to graduate to the next exciting phase—where revenues have grown to a level that hiring professional services becomes critical in order to attain even bigger revenue goals.
So, are you ready to roll up your sleeves and put in some DIY time to save money and still get the sales and marketing advice and materials you need to succeed? We've done some research for you and compiled some great articles posted by credible and helpful resources!
Get ready… GROW!

Business Planning and Strategy
To get where you want to go, with the most speed and efficiency, you need a roadmap and a plan. Hence the popular quote, "failing to plan is planning to fail."
U.S. Small Business Administration (SBA)
The U.S. Small Business Administration has delivered millions of loans, loan guarantees, contracts, counseling sessions and other forms of assistance to small businesses.
https://www.sba.gov/business-guide
SCORE
SCORE is the nation's largest network of volunteer, expert business mentors, with more than 10,000 volunteers in 300 chapters.
https://www.score.org/
Business Incubators
A business incubator is a company that helps new and startup companies to develop by providing services such as management training or office space
Forbes
https://www.forbes.com/sites/theyec/2019/06/27/how-to-pick-the-best-incubator-for-your-startup/#1d851b2242ba
InBIA
https://inbia.org/
Entrepreneur Magazine
https://www.entrepreneur.com/article/287026
Local to Northern Virginia: Mason Enterprise Center
https://www.masonenterprisecenter.org/
Helpful Business and Marketing How-To Resources
G2Crowd
Marketing, Sales, Productivity, Design, Management and Technology
https://learn.g2crowd.com/
Small Business Software Review
A steady flow of information, insight, and inspiration for small business owners and operators
https://cloudsmallbusinessservice.com/
HubSpot Blog
Stay up to date with the latest marketing, sales, and service tips and news
https://blog.hubspot.com/
MailChimp
Marketing Tips and Email Marketing resources
https://mailchimp.com/resources/marketing-tips/
Website Design
If you want a website but don't have the budget to hire a professional developer, then why not consider a more affordable option – like a cheap and easy website builder?
Best Cheap Website Builders
Website Builder Expert
https://www.websitebuilderexpert.com/website-builders/best/cheap/
The 21 Best Free Website Builders
Website Tool Tester
https://www.websitetooltester.com/en/blog/best-free-website-builders/
Web Hosting
Not every business needs an e-commerce presence, and not everyone can afford one, either. Sometimes, you just need a simple page listing your hours and location, with maybe a little blogging functionality to keep things interesting—and sometimes that's all you can afford, too.
The Best Cheap Web Hosting Services
PC Magazine
https://www.pcmag.com/article2/0,2817,2427219,00.asp
12 Best Free Website Hosting Compared
WPBeginner
https://www.wpbeginner.com/showcase/best-free-website-hosting-compared/
Graphic Design
While basic documents can easily be prepared using a simple word processing program such as Microsoft® Word, more sophisticated effects require the use of specialized graphic design software.
7 Best Graphic Design Tools
G2 Crowd
https://learn.g2crowd.com/free-graphic-design-software
15 Best Online/Offline Graphics Tools
Small Business Software Reviews, Services Insight, and Resources
https://cloudsmallbusinessservice.com/blog/top-15-best-free-online-offline-graphic-design-software-67985.html
Email Marketing
So you've decided to start focusing more effort on your small business, and perhaps you're still working out of your bedroom, but your customers don't need to know that.
15 Best Free Email Marketing Software Solutions
FinancesOnline
https://financesonline.com/15-best-free-email-marketing-software/
The 14 Best Free Email Marketing Services – How Far Can $0 Get You?
EmailTool Tester
https://www.emailtooltester.com/en/blog/free-email-marketing-services/
Social Media
Social media marketing is an inevitable part of each and every online marketing campaign. But randomly focusing on social sites is similar to starting a journey you don't have a map for.
10 Social Media Management Tools to Help Boost Your Efforts
Social Media Today
https://www.socialmediatoday.com/news/10-social-media-management-tools-to-help-boost-your-efforts-in-2019/545714/
Best Social Media Management Tools: Apps for Managing and Marketing
TechRadar
https://www.techradar.com/best/best-social-media-management-tools
40+ Best Free Tools to Utilize Social Media to the Fullest
MonsterPost
https://www.templatemonster.com/blog/free-social-media-marketing-tools/
Video
Finding the best free video editing software should be a core part of any entrepreneur's video success.
Best Free Video Editing Software
Tom's Guide
https://www.tomsguide.com/us/best-free-video-editing-software,review-5301.html
20 Best Free Video Editing Software Programs
Oberlo
https://www.oberlo.com/blog/best-free-video-editing-software
Ocean 5 Strategies specializes in implementing sales and marketing strategies that deliver profitable sales growth for established companies—generally above 10M in annual revenue—with an aggressive growth goal. Using inbound strategies and marketing automation tools such as HubSpot, Oracle Eloqua, Pardot, and Marketo, we help government contracting, manufacturing IT/tech and SaaS businesses perform.
Some Sage Advice
Don't be discouraged if your initial DIY marketing attempts don't yield the results and revenue you hope for. Remember, you are an expert at the services you offer to your clients, not marketing. Successful marketing is all about trying what you believe to be the best idea, measuring the results, adjusting your approach, and steady continuous improvement over time.
To set yourself up for success:
Create a plan against your business goals
Set measurable goals that your campaigns will target
Execute campaigns against the plan
Measure the results against the campaign goals
Evaluate each step of the campaign and the results
Adjust your next campaign based on the results
If you are running email campaigns, the foundation of success is a clean and accurate database with logical fields that will help you send highly refined content to send the right message, to the right person at the right time.
Additional Information
We have written a number of helpful guides and articles to help you better understand topics such as:
How to Choose a Website Design Company
A Simple Guide to Inbound Marketing
An Introduction to Growth-Driven Design
Simple Guide to SEO for Business
How to Build Successful Email Marketing Campaigns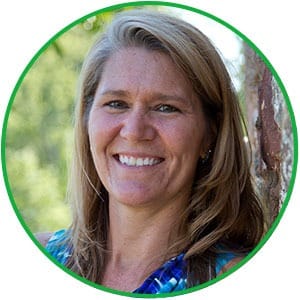 Kris Brinker is co-founder of Ocean 5 Strategies, providing continuous improvement of sales and marketing performance with plans, strategies, and programs that deliver results, and a track record of helping their customers grow their businesses.
You can connect with Kris on LinkedIn. Or send a message below.