Marketing for Logistics and Transportation Companies
Clarify Messaging, Generate Leads, Hire Top Talent.
Marketing for Logistics Companies is Different.
Solutions
Over Products and Services
Challenges We Solve for Logistics, Storage, and Transportation Companies
In this highly competitive market segment, the top three challenges logistic companies reported are:
Filling capacity with higher-yielding business
Hiring top talent
Standing out from the competition
Ocean 5 leverages Logistics and Transportation industry expertise to strategically align marketing investments and sales goals to drive business growth.
The Ocean 5 Difference
Have you worked with an agency that doesn't understand your industry? Lack of familiarity with industry terminology and the products and services that resonate with your target audience will impact your entire sales and marketing funnel, including brand messaging, website, content, sales materials, tradeshow success, and lead generation activities.
Partner with an agency that understands logistics. Develop a website and sales materials that support business development and help you win new contracts worth millions. Leverage Ocean 5 Strategies.
Our Logistics Company Marketing Services
We look across the entire sales and marketing pipeline to align your marketing investments with your business objectives then implement digital transformation programs that drive measurable results.
Additional Campaign Building Blocks That Drive Results
The Five Benefits of Working With Ocean 5
Efficiencies: Supplement your team with fractional access to a multi-disciplined team of marketing professionals at the cost of one or two mid-tier employees.
Core Competencies: Logistics and storage operations are your core competencies. Marketing is ours. We support your sales and recruitment initiatives to fill available capacity.
Agile program management: Get what you need when you need it. Agile gives you the ability to pivot as the needs of the business change.
Capabilities: Big company support capabilities and midsize company growth strategies. Our maturity matrix model helps companies transition to the next level.
In-depth industry expertise: We have spoken to your customers—the importers, exporters, food producers, retailers, trucking and fulfillment companies— and we know what they think.
As an added bonus, if you have government contracts with the Federal government or SLED—we have the experience to accelerate your GovCon growth.
Brand Messaging for Logistics Companies
Stand Out from the Crowd
Focusing on capacity and customer service is not enough—excellent support is the expected baseline. The real questions are, "what can you do for me, and how is your company different from the competition?"
Marketing & Brand Messaging
Marketing messaging is the ability to communicate quickly and effectively to let your target audience understand what you do, what you can do for them, and how you are different.
Integrating the right messaging into your sales and marketing programs has a direct impact on your business growth.
Do you need help with your messaging? Learn more about our Marketing Messaging Workshop.
Website Design for Logistics Companies
Solving Problems, Generating Leads
Prospects are conducting their own online research to understand the solutions available to them—and then reducing the number of potential providers before making initial contact.
57% of the purchase decision is complete before a customer even calls a vendor. (CEB)

67% of the buyer's journey is now done digitally. (SiriusDecisions)
Your website is the primary source of information about your business—you need to get found, and then you have just a few seconds to make an impact. If your website isn't compelling, you will be knocked out of the selection process before you realize you were even in the running.
Your website should:
Describe what you do, what you do for your customers, and how you are different.
Convey your brand, vision, and mission.
Provide a clear path to the information your visitor wants to see.
Have the ability to capture visitor information in the form of a marketing-qualified lead.
Be dynamic, with updates on news, solutions and company successes.
While new customers are typically the focus for most business-to-business (B2B) websites, other target groups may also include existing customers, employees, new hires, and drivers. Talk to a Logistic Company Growth Expert to discuss your website needs,
Logistics Company Marketing Strategy—Our Process
Meet Marketing Objectives Faster With a Clearly Defined Plan
We take a strategic approach to marketing where all your marketing investments are directed at achieving your business goals.
We start by evaluating the needs of your business based on (a) its current maturity and (b) the growth rate objectives. Then, we build an action plan with executable marketing ideas for your logistics company. Each month, we review and reset the priorities for the next sprint cycle.

Planning
Current status, Messaging, Establish 12-month plan
Website Improvement
Incorporate changes into the website and online platforms
Sales and Marketing Alignment
Adjust sales and marketing messaging and upgrade pitch decks and sales support materials
Validation and Thought Leadership
Reinforce your capabilities with expert articles, case studies and client testimonials
Multi-Channel Promotion and Lead Generation
SEO, advertising, social media, and email marketing campaigns—as appropriate, to meet your growth objectives
Most engagements start with an assessment of your existing website, search engine optimization status, marketing strategy, or messaging/communications strategy.
A comprehensive marketing plan for logistics companies includes:
Client Spotlight—Americold Logistics
NPFDA Show Protein Capabilities Campaign
Created lead generation, capture, and engagement opportunities by creating content, imagery, and reusable assets.
What Our Clients Are Saying
"Strategic Impact!"
"Ocean 5 brought a new perspective to our messaging and campaign development. With strategic consideration of target verticals, personas and problems solved, we expanded our campaigns' reach, accelerated execution, and reduced the overall cost."
"Makes Things Easy"
"I'm extremely impressed with how Ocean 5 handled our large complex multi-national website—from content updates, technical performance improvements, and security challenges. The Ocean 5 development team is incredibly knowledgeable and responsive, making things easy."
"Results!"
"We have seen an immediate increase in qualified leads from the strategies and implementation of marketing activities. Within 2 months post-website launch, we attracted a multi-million-dollar contract opportunity from the growth-driven design work from Ocean 5. An overall outstanding experience."
"Lead Generation—It Just Works!"
"We engaged Ocean 5 in the hopes of systematically and programmatically generating leads for our business—and that is exactly what has happened! It just works."
A Sampling of Our Clients
We have a wide range of clients, however, we are particularly recognized for our expertise in growing business-to-business (B2B) and business-to-government (GovCon B2G) companies. Our clients include cyber security, staff augmentation, IT/technology/IoT, engineering, logistics, and manufacturing companies.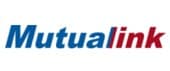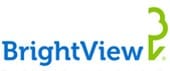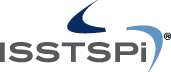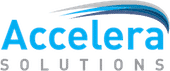 Get More From Your Marketing
Request a FREE Website Evaluation
Would you like recommendations that could directly impact your business?

Your website assessment report will include a review of:
Visitor Conversion Potential
Speed
Initial Impact
Navigation / Visitor Journey
Targeted Content
Mobile-friendliness
Sitemap