Growth-Driven Digital Marketing
Generate More Online Leads
Get a Digital Growth-Driven Marketing™ Program Built to Help You Grow Your B2G or B2B Business.
Your Digital Marketing Challenges
Your customers are online but you're not sure how to make digital marketing work for your business.
You need every marketing dollar to count and you are not sure what really works.
Getting found online is complex
There are over 250 criteria Google uses to determine where your website will appear in their online search and there are over 100 factors each visitor uses to decide if they want to stay on your site.
Build a Plan that Makes Sense
The number of online marketing and social media choices is overwhelming. Based on our experience and your goals, we will build a plan that makes sense for the markets you are targeting and your budget.
Show You What Works
Using our reporting tools, your assigned program manager will show you how each campaign is performing and what adjustments are being made to continually improve return on investment.
Build a Program That Can Grow With Your Business
A digital marketing program is the next step after building a solid launch pad website. Our programs are designed to be scalable and to continue to drive traffic and leads based on your new client acquisition goals.
Level 1: Website
Your website is the company's face to the world and the launch pad for your digital marketing programs.
Level 2: Digital Marketing
Attract people to your website, guide them through a logical journey and convert them into new leads.
Level 3: Inbound Marketing
The way your prospects are making decisions is changing—and quickly. Adopt best practices for lead generation—using content marketing programs—to engage with your prospects throughout the buyer's journey. Leverage your inbound content to integrate online and offline marketing programs.
Level 4: Marketing Automation
Implement a marketing automation platform to manage online marketing campaigns, gain a 360-degree view of prospect interactions and provide highly-qualified leads to your sales teams.

Automate lead generation and lead-nurturing workflows, evaluate campaign metrics and align sales and marketing teams around common objectives and systems.
A Sampling of Our Clients
We have a wide range of clients, however, we are particularly recognized for our expertise in growing business-to-business (B2B) and business-to-government (GovCon B2G) companies. Our clients include cyber security, staff augmentation, IT/technology/IoT, engineering, logistics, and manufacturing companies.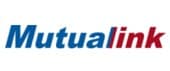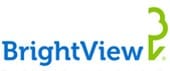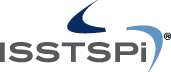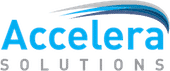 Included in Our Digital Marketing Programs
Setup
Consultation and recommendations on the right choices for your business
Responsive website design and development—or adaptation of existing website
Social media platforms
Advertising channels
Ongoing Digital Marketing
Search Engine Optimization (SEO) & Local Search Optimization
Advertising and remarketing
Social media marketing
Email marketing
Phone call tracking
Online chat
Program Management
Reporting and review
Continuous improvement
What Our Clients Are Saying
"On Schedule and Instant Results"
The project was completed ahead of schedule and improved the website performance from an F to an A+ rating. I would highly recommend Ocean 5 to other government contractors in the technology space."
"Breadth of Experience in B2B and B2G"
"We chose Ocean 5 because of their breadth of experience in B2B and B2G and unique approach to messaging and content marketing and their ability to create great content. We benefited from additional insights on multi-channel campaign planning, email marketing, search engine optimization, and leveraging marketing assets into paid advertising and social media."
"Results!"
"We have seen an immediate increase in qualified leads from the strategies and implementation of marketing activities. Within 2 months post-website launch, we attracted a multi-million-dollar contract opportunity from the growth-driven design work from Ocean 5. An overall outstanding experience."
"Delivered More Than Anticipated"
"We hired Ocean 5 to build a marketing strategy to meet our aggressive growth goals. The workshops delivered far more than we had anticipated, and we now have a clear plan that aligns our sales, marketing, and software development activities. We will be working with Ocean 5 to implement the recommendations.
Their insights into marketing to both Federal and Local Governments were particularly helpful. I would wholeheartedly recommend Ocean 5."