Marketing Strategy Workshops
Get Clarity, Focus, and a Roadmap for B2G and B2B Success.
Meet Marketing Objectives Faster With a Clearly Defined Plan.
What is a Growth-Driven Marketing™ Strategy?
The Growth-Driven Marketing™ strategy answers the question "How will the sales and marketing functions contribute to the overall business objectives?"
The output of the strategic planning process includes five core components:
Clearly defined marketing objectives
A prioritized list of activities
A marketing budget
Timelines for actions
Performance metrics
The strategy should also align with the sales pipeline activities and the business objectives.
The planning process itself is complex. Success is based on a combination of experience, input from subject matter experts, and research—all within the context of a marketing strategy framework.
It requires a deep understanding of the following:
The full-funnel sales and marketing pipeline
The effectiveness of differing marketing tactics
The benefits and opportunities for integrating digital marketing strategies, email marketing, and traditional marketing techniques to attract and engage potential customers
Marketing technologies, including CRM and marketing automation solutions
The target customers, personas, and persona profiling
Products/services offered
The competitive environment including relative strengths, weaknesses, and pricing
Marketing Strategy vs. Business Plan vs. Messaging Strategy
There is a significant overlap in the marketing strategy, business plan, and messaging strategies. Ultimately you will need all three, but it is also quite common for companies to address them one at a time. These are a continuum rather than separate activities.
Building the marketing plan is also an iterative process. For example, do you define the business plan's financial objectives before the marketing strategy? Or, does the marketing strategy determine what is feasible financially?
The answer is both. It is impossible to define a marketing strategy (and its budget) without some concept of the sales goals. Equally, once the marketing strategy is underway, one of the sanity checks must be "is this possible with the available resources?"
Learn more about Business Planning and Messaging Strategy
How Can a Marketing Strategy Impact Your Business?
Schedule time to talk to our marketing strategy experts.
What Our Clients Are Saying
"We hired Ocean 5 to build a marketing plan for our technology services targeting the Federal government. With renewed clarity and focus from the workshop, we then asked Ocean 5 to design our new website incorporating the improved messaging.
The project was completed ahead of schedule and improved the website performance from an F to an A+ rating.
The entire process was smooth and professional—always moving forward, and completing projects that impact sales revenue. We gaining a deeper understanding of how to implement lead generation marketing programs and better support our business development activities. We learned much more than originally anticipated. I would highly recommend Ocean 5 to other government contractors in the technology space."
Why Choose Ocean 5 for Marketing Strategy?
Experience is a critical component in successful strategic planning. Ocean 5 offers in-depth insights for market penetration to both US and international companies.
Market Penetration
Our experience includes market penetration strategies for the following sectors.
Business to Business (B2B) for companies targeting medical devices, pharmaceutical, packaging machinery, printing machinery, automotive manufacturing, class 8 truck manufacturing, OEM machine manufacturing, semiconductors, as well as sales via US and Canadian distribution networks.
Business to Government (B2G) for government contractors targeting both DoD and civilian agencies.
Business to consumer (B2C) for businesses serving homeowners, seniors, and their adult children.
Products and Services
We have developed strategic plans for companies offering the following products and services:
Technology: Data Security, Artificial Intelligence, Cloud Computing Service, Managed Service Providers (MSPs), Software Integration, Software Development.
Engineering: Pneumatic, hydraulic, system integration, heating and air conditioning.
Health: Pharmaceuticals, in-home care.
International
We have worked with companies around the world including the USA, UK, Germany, Japan, Australia, and Brazil.
Common Go to Market Strategy Scenarios
The three most common reasons clients choose Ocean 5 for strategic planning are:
Accelerating the growth of an existing business
Launching a new product or service
Preparing a long-term exit strategy
We have also helped well-funded startups as they prepare for rapid growth. For early-stage startups, and small companies still in the DIY stage, we have developed a number of self-help resources.
Learn more in this article: Sales and Marketing Resources for Start-Ups and Smaller Companies.
What Our Clients Are Saying
"I was impressed with Ocean 5's ability to make the complex seem simple."
"The overall process was very transparent, and we covered more ground than I had anticipated. New information was seamlessly assimilated into the discussion."
"Strong analytical, strategic, technical, and marketing skills that brought great value to our organization."
"Pure Genius! The marketing strategy workshop with our executive team was excellent. We now have a clear direction and an executable plan.
We are looking forward to working with Ocean 5 on the implementation phase."
Included in Our Marketing Strategy Workshops
Each workshop is customized to your business. The most common areas of discussion include:
Market segmentation and defined target audience
Evaluation of relationship with existing customers and criteria of purchasing decisions
Review of prior marketing efforts including search engine results, online advertising, word of mouth, and other marketing tactics
Persona development
Product/service focus
Competitive environment
Marketing tools and techniques
Content strategy
Annual plan
Q1 actions
Measuring Performance
At the end of the workshop you will have:
A 12-month plan
Marketing budget estimates
Recommendation on the marketing strategy
The list of priority action
— The Ocean 5 Difference —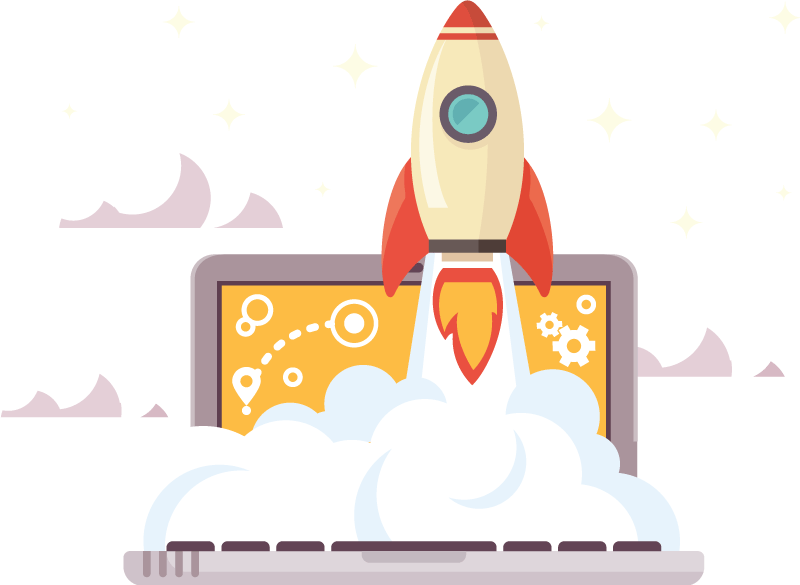 Relationship
We build long-term collaborative partnerships with our clients.
Approach
We combine strategy, consulting, and marketing execution.
Focus
We align business development and financial objectives with measurable results from marketing.
Results
Ocean 5 clients have a record of realizing 500% ROI!
A Sampling of Our Clients
We have a wide range of clients, however, we are particularly recognized for our expertise in growing business-to-business (B2B), business-to-government (GovCon B2G), IT/technology/IoT, engineering, and manufacturing companies.