Creative Graphic Design
Get the Attention of Your B2G and B2G Prospects
Our Creative Graphic Design Gets Your Audience's Attention!
In a world of information overload, you need to make an impact and get your key messages across—in just seconds.
You need to inspire, but still remain true to your corporate brand guidelines.
You are looking for a creative agency that understands business and ties your graphic design to your revenue and new client acquisition objectives.
Graphic design needs to have more than just flair—it needs to help close sales and guide your prospects through the buyer's journey.
Inbound marketing strategies require a remarkable amount of high-quality content and creative design.
"Understand: creative is the variable of success. Once you have the prospect's attention, creative is the variable that wins or loses the conversion." (Gary Vaynerchuk, CEO, VanyerMedia)
"The most creative and best graphic design team I have worked with—created the most successful marketing campaign we have done to date."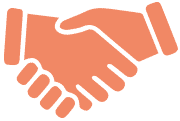 Trade Shows / Conferences
Displays, Banners, Booths, Invitations, Folders, Brochures, Line Cards, E-blasts, Slide Decks ++
Publications and Reports
Catalogs, Newsletters, Magazines, Journals, Trade Publications, Achievement Reports, Annual Reports, Guides ++
Inbound Content Creation
E-books, Guides, White Papers, Landing Pages, Infographics, Blogs, Videos, Email Newsletters ++
Branding and Sales Materials
Identity Packages, Branding Packages, Pitch Decks and Presentations, Videos, Sales Collateral Packages ++
A Sampling of Our Clients
We have a wide range of clients, however, we are particularly recognized for our expertise in growing business-to-business (B2B) and business-to-government (GovCon B2G) companies. Our clients include cyber security, staff augmentation, IT/technology/IoT, engineering, logistics, and manufacturing companies.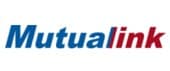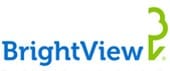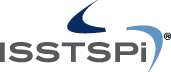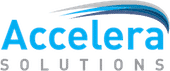 What Our Clients Are Saying
"Highest Caliber Professional Creative"
"I have been working with Ocean 5 Strategies for over eight years. They have been instrumental in the design, production, and delivery of my total marketing needs. I have found their work to be of the highest caliber professional creative."
"Knowledgable and Insightful"
"I knew we would get a great website. What was well beyond my expectation was how much we would learn as Ocean 5 took us through the design and development process. An overall outstanding experience."
"Best Design Team and Most Successful Marketing Campaign"
"The most creative and best design team I have worked with—they created the most successful marketing campaign we have done to date."
"Ability, Adaptability and Dedication"
"I have had the pleasure of working with Ocean 5 Strategies on a number of complex projects for major multinational pharmaceutical clients. With their abilities, adaptability, and dedication, I have no doubts you will be exceptionally pleased if you select Ocean 5 Strategies. as your marketing partner."
Over 45 Awards
We are proud to have received over 45 marketing and communications awards of distinction from:
DotComm Awards, Videographer Awards, MarCom Awards, Hermes Creative Awards, Davey Awards, The Millennium Awards, APEX Awards for Publication Excellence, and Spotlight Awards from the League of American Communications Professionals.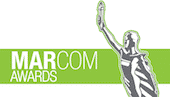 Get More From Your Creative Graphic Design