Why Choose Ocean 5 Strategies®?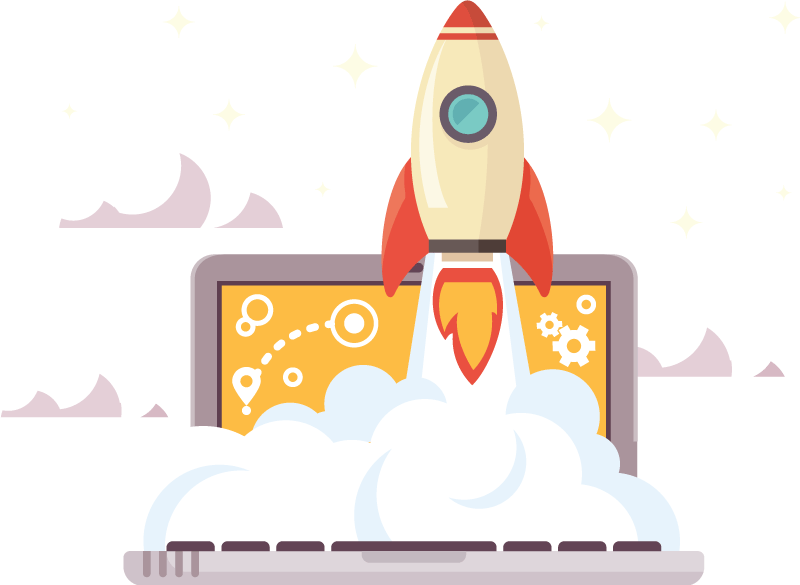 Relationship
We build long-term collaborative partnerships with our clients.
Approach
We combine strategy, consulting, and marketing execution.
Focus
We align business development and financial objectives with measurable results from marketing.
Results
Ocean 5 clients have a record of realizing 500% ROI!
We provide the skills, experience, expertise and resources to help businesses meet their sales growth objectives and new client acquisition goals.
We help by…
Improving sales organization performance
Generating more qualified marketing leads
Improving customer satisfaction
Turning passive service departments into active lead generation sources
Eliminating operational barriers to sales growth
Who benefits?
Business owners increase personal income and gain more free time
Corporate executives and shareholders see improved return on investments
Sales teams meet sales quotas
Marketing executives can execute on complex marketing campaigns and initiatives without adding fixed overhead
What are the benefits?
Profitable sales growth and cash flow open up new opportunities for additional investments in the business, which in turn further accelerates the growth.
Owners planning to sell their business, and have higher sales and profits, can achieve higher multiples than businesses in the same market space.
Process development and continuous improvement allow business owners to step away from the business to pursue other opportunities or spend more time with their families.
When sales teams hit targets they typically increase their commission and bonus opportunities.
Why are we different?
Our clients seek growth. We see individual marketing solutions as tools that build growth. We will help you build a strategic plan based on your growth objectives and then apply the right marketing tools for your business.
Our experience working with publicly traded multi-nationals, government contractors, trade associations, and medium-size privately-held entities gives us a unique insight into the available solutions for most business challenges. We align marketing strategies and activities to business development and growth goals.
We Deliver Results
The bottom line is that we are focused on, and have a track record of, delivering results. Results measured in terms of the primary key performance indicators (KPIs): sales, profit, and return on investment. In the case of specific projects, we benchmark performance indicators such as leads generated, sales conversion rates, and on-time completion of tasks.
Industry Specializations
We have a wide range of clients, however we are particularly recognized for our expertise in business-to-business (B2B), business-to-government (GovCon B2G), IT/technology/IoT, engineering, and manufacturing.
Our Core Values
We use our core values as a decision tool for the business:
We add value to the relationship
We do what we say we will do
We do the right thing
Fee Structure
Our consulting, management and marketing programs are typically retainer-based. Given the objective-driven nature of our engagements, the programs are designed to be flexible allowing clients to allocate funds based on the agreed priorities for the business.
Design projects are based on a fixed investment for a defined scope of work.
What Our Clients Are Saying
"On Schedule and Instant Results"
The project was completed ahead of schedule and improved the website performance from an F to an A+ rating. I would highly recommend Ocean 5 to other government contractors in the technology space."
"Breadth of Experience in B2B and B2G"
"We chose Ocean 5 because of their breadth of experience in B2B and B2G and unique approach to messaging and content marketing and their ability to create great content. We benefited from additional insights on multi-channel campaign planning, email marketing, search engine optimization, and leveraging marketing assets into paid advertising and social media."
"Results!"
"We have seen an immediate increase in qualified leads from the strategies and implementation of marketing activities. Within 2 months post-website launch, we attracted a multi-million-dollar contract opportunity from the growth-driven design work from Ocean 5. An overall outstanding experience."
"Delivered More Than Anticipated"
"We hired Ocean 5 to build a marketing strategy to meet our aggressive growth goals. The workshops delivered far more than we had anticipated, and we now have a clear plan that aligns our sales, marketing, and software development activities. We will be working with Ocean 5 to implement the recommendations.
Their insights into marketing to both Federal and Local Governments were particularly helpful. I would wholeheartedly recommend Ocean 5."