Make Revenue Goals a Reality with Ocean 5 Strategies®
How Can a Growth Agency Help You?
We look across the entire sales and marketing pipeline to align your marketing investments with your business objectives then implement digital transformation programs that drive measurable results.
Additional Campaign Building Blocks That Drive Results
The Ocean 5 Difference
Everything We do Focuses on Measurable Results and ROI.
Our clients get results with Ocean 5's personalized programs and proprietary methodology, SWIM®— Strategy With Implementation and Measurement®.
Ocean 5 clients have a record of realizing 500% ROI!
SWIM® utilizes a Growth Driven Design (GDD) mentality and the latest in marketing technology, data analytics, and continuous improvement processes—generating considerable ROI and a substantial leg up on the competition.
What Our Clients Are Saying
"I was impressed with Ocean 5's ability to make the complex seem simple."
We provide technology and IT solutions (SaaS) to both the federal government and private sector. Ocean 5 stood out due to their expertise in both."
"Ocean 5 Strategies has been instrumental in the design, production and delivery of all my marketing collateral needs for over a decade.
I have found their work to be of the highest caliber."
"By working with Ocean 5 Strategies, we finally have clarity about the performance of our business, sales and marketing programs.
We are now able to make informed  decisions based on data, which has lead to significant revenue and company growth."
Our 44 Awards
We are proud to have received 44 marketing and communications awards of distinction from:
DotComm Awards, Videographer Awards, MarCom Awards, Hermes Creative Awards, Davey Awards, The Millennium Awards, APEX Awards for Publication Excellence, and Spotlight Awards from the League of American Communications Professionals.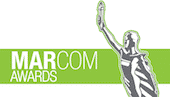 Ready to make your business growth goals a reality?
Government Contractor marketing is going digital—will your company lead, follow, or lag behind? With 87% of federal decision-makers using search engines to research products and services,1 the transition from traditional marketing to digital marketing is already...