Make Your Revenue Goals a Reality with Ocean 5 Strategies®
Ocean 5 Strategies® provides continuous improvement of sales and marketing performance with plans, strategies, and programs that deliver results!
The Ocean 5 Difference
Everything We do Focuses on Measurable Results and ROI.
Our clients get results with Ocean 5's personalized programs and proprietary methodology, SWIM®— Strategy With Implementation and Measurement®.
Ocean 5 clients have a record of realizing 500% ROI!
SWIM® utilizes a Growth Driven Design (GDD) mentality and the latest in marketing technology, data analytics, and continuous improvement processes—generating considerable ROI and a substantial leg up on the competition.
What Our Clients Are Saying
"We have been using Ocean 5 Strategies for almost a decade. They handle all aspects of our marketing, from strategy to implementation.
We are thrilled with the ROI we have seen on Ocean 5 activities. Ocean 5 has put measurements in place that allows me to tie marketing dollars to revenue."
"Ocean 5 Strategies has been instrumental in the design, production and delivery of all my marketing collateral needs for over a decade.
I have found their work to be of the highest caliber."
"By working with Ocean 5 Strategies, we finally have clarity about the performance of our business, sales and marketing programs.
We are now able to make informed  decisions based on data, which has lead to significant revenue and company growth."
Our 38 Awards
We are proud to have received 38 creative awards of distinction from:
DotComm Awards, Videographer Awards, MarCom Awards, Hermes Creative Awards, Davey Awards, The Millennium Awards, APEX Awards for Publication Excellence, and Spotlight Awards from the League of American Communications Professionals.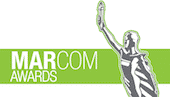 Ready to make your revenue goals a reality?