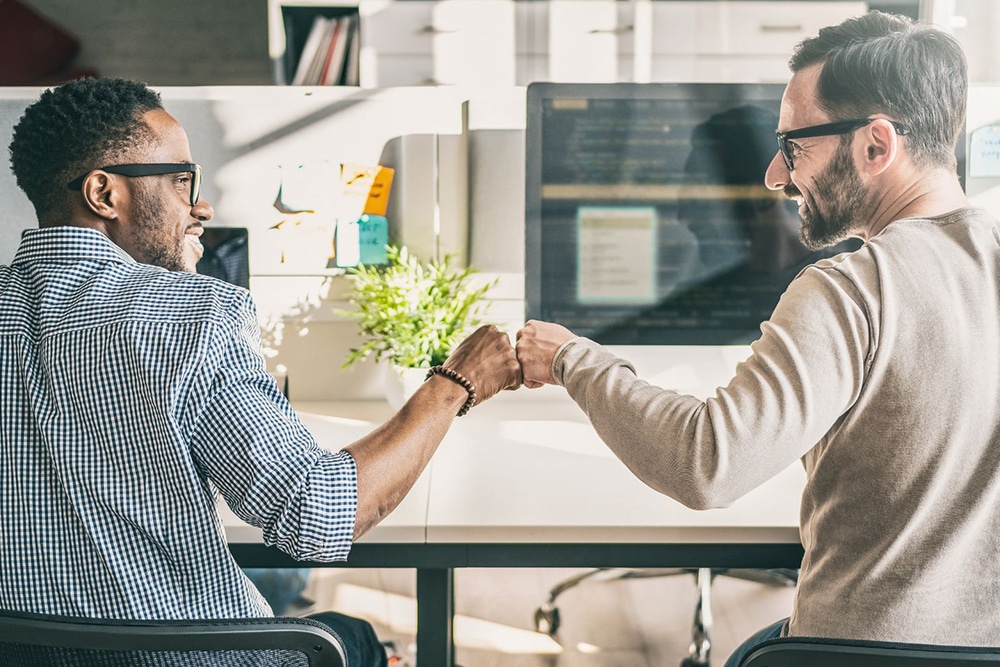 This article is one in a series covering the five essential elements of a website for government contractors, including:
For government contractors, a website is essential to the business development process, acquiring top talent, and building relationships with teaming partners. To perform these multiple functions simultaneously requires precise planning and implementation to produce a return on investment.
For example, your website needs to:
Load quickly—slow websites are the #1 cause of complaint.
Get visitors to the important information—with easy access to government requirements, contract vehicles, and past performance.
Concisely tell a compelling story about your capabilities and core competencies.
Look great (aesthetically) and represent a level of quality that leaves an impression.
Present information in various ways for different personas and learning styles.
In addition, the messaging throughout your website must align with your audience's standards, values, style, and culture if you are going to establish a connection and build the relationship.
Your website must also convert (unknown) visitors into (known) contacts to establish a new connection. This conversion is achieved by offering high-quality educational content that can be downloaded or watched in return for contact information.
To accomplish all of these objectives in one website, you must effectively execute all 5 of the following components:
Clear, High-Quality Design
Consistent Branding that Builds Trust
Relevant, Compelling Messaging
High-Value Content
Technical Efficiencies
Below we'll examine each of these aspects in a quick overview and point you to other, more in-depth articles. Keep learning about each area of growth-driven website design and development until you achieve your desired results.
How Important is a Website for Government Contractors?
Intuitively we know it is important, but just how important? According to independent research firm Market Connections:
82% of Federal decision-makers rated search engines as their top-rated sources for research.

Websites are the #1 most important resource at various stages of the government buyer decision-making process.
GovCon Website Design Supports Winning Buyers and Bids
Effective website design for government contractors goes well beyond aesthetics. When combined, design elements can shape a buyer's journey.
Focus on giving your federal decision-makers what they need quickly and in a logical sequence.
The best website designs include all of these items:
Aesthetics – the visual look and visual elements, and styling.
Organization – the order and layout of information.
Functionality – how various features work or interact.
Engagement – steps your visitors can take to further their journey.
Purpose – understanding there is an end goal or objective for your visitors and for your business.
Branding Builds Trust
Branding goes far beyond your logo. It refers to any reflection of your company's identity, personality, and mission.
Building a brand across multiple channels or platforms requires consistency and maintenance. You want to be sure it's used correctly and appropriately across all implementations throughout your website and online presence.
Here are a few items that often get overlooked or forgotten:
The Role of Metadata in Branding – meaning any company references in code behind what your user sees on a webpage.
Branding and Search Engine Optimization (SEO) – refers to connecting search terms [keywords], backlinks, and other SEO elements to align the business identity. Done well, SEO can be cumulative and build momentum.
Brand Tone – communicating consistently in ways that reflect the business identity and resonate with your ideal federal buyers.
In addition to these applications of branding, you also want to be aware of the purpose behind your brand usage, including:
Using your brand to build trust.
Applying branding across the buyer's journey for continuous awareness building.
Educating and engaging federal buyers through your branding.
Brand your website to influence decision-makers and win contracts.
For more information about how to build a powerful online brand, see the article: Top Branding Tips for Government Contractors.
Is Your Website Winning You Business?
To help your government contractor website best serve your federal buyers, consider using a web design agency that truly understands government contractors. Start with the checklist at the link below to see how your website is working for you now. If you need it, we're here to help. Download Website Checklist for Government Contractors 
Marketing Messaging is Not the Same as Content
While messaging is often confused with branding and content, all three are separate and important website components.
Messaging refers to the important ideas you are trying to convey to your federal buyers. Your messaging tells your story, highlights your best features, and ideally inspires them to connect with you. Here are the top tips for succeeding with your messaging:
Target your messages appropriately

Provide the right messages to the right prospects at the right time

Craft messaging for each stage of the buyer's journey:

Early stage (research)
Middle stage (gathering options)
Late stage (decision-making)

Follow some simple but effective messaging Do's and Don'ts
Learn more about creating effective messaging on your website here in this article: The Best Website Design Companies Include Messaging.
Content is (Still) King
It's still true and has been for a long time. The content you include on your government contractor website acts like a magnet to attract the best prospects for your company.
Good content inspires readers to become prospects by sharing their contact information in exchange for valuable content. At this point, they become marketing qualified leads (MQLs). In fact, your website content is the key to adding value and getting connected early. Early and often are the two types of connections that correlate to winning more bids.
Did you know that government buyers are among the majority of consumers who are looking for content online? In fact, more than 70% have already made a purchasing decision before contacting any potential vendors. They get there by doing their research online. Your website content is your connection.
You have about 5 seconds to engage a prospect landing on your website and compel them to learn more. These guidelines will help you create content that converts:
Create compelling content that is concise, clear, and convenient.
Write professional, well-written content reflective of your company's standards.
Use various approaches to educate clients, such as inbound marketing and engagement.
Be visible as a thought leader.
Include the specific content and capabilities your federal buyers need.
Offer content in various formats, including written articles, white papers, and videos.
Read more about winning bids with great content here in this article: Government Contractor Website Content.
Top Tech Tools for an Effective Website
Last but not least, the technical aspects of your website make the whole tool work (or not). Understanding these critical factors of an effective website can make the difference between a positive or negative user experience. Some technical factors include:
Speed
Mobile-friendliness
Browser capability
Security (SSL certification)
Page redirects
Sitemap
Accessibility
Hosting
Each of these items is essential to your website's success. Find out more about all of them in this article: 8 Technical Elements of Website Design and Development.
Free Website Evaluation
We know this information can be a lot to digest and sort through on your own. As growth-driven website design and development experts, we can help you understand how your website supports your business growth. We understand government contractors and federal buyers and want to help you win bids and grow your business. Get your Free Website Evaluation today.