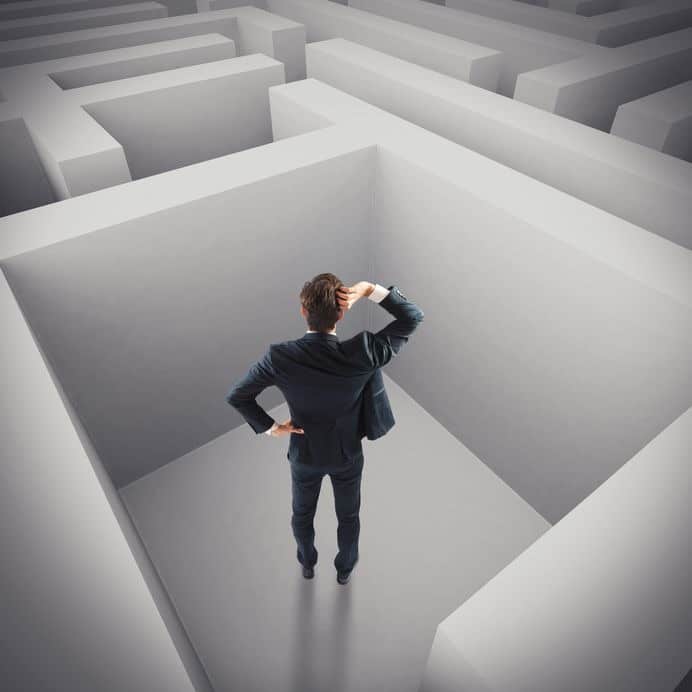 The top priorities and purchasing behaviors of businesses and government have drastically changed from just a few weeks ago.
Work from home, social distancing, flatten the curve, COVID-19, pandemic, these terms currently surround practically everything you read and hear. The impact these terms have had on the business community has been dramatic.
When sales and business development can't visit in person, you need to quickly pivot, adapt, and adopt different techniques. But how?
What should you be doing right now?
It's a big change, but keep in mind that face-to-face meetings are the only channel no longer available. There are other effective marketing tools being utilized successfully. But before diving into marketing tools, the first step is to get your product and messaging right.
Getting it Right
The key to successful sales and marketing is not magic, it all starts with intention, a goal, and clearly defined objectives. We call this SWIM® Strategy With Implementation and Measurement.
As part of the planning process, define how you will measure success. Measuring your activity and results against pre-established benchmarks allows you to make adjustments based on real data and continuously improve over time.
Identify your business objectives and company goals.
You may need to recalibrate your benchmarks—they may be different from just a few weeks ago. From a sales and marketing perspective, we recommend breaking down activities into 3 distinct categories:
Existing accounts: Be especially supportive and don't get lost in the details. Your actions now can make or break your relationships. We are seeing companies actually increase spending with existing vendors whom they know are there for them.
Existing Prospects: Now is the time to shine. Look for solutions that can help your prospects with their immediate problems. Reiterate the things you are doing for your clients and for your community.
New Leads: don't forget to continue with your top of funnel activities. And if you have time on your hands, use this time to improve your knowledge, tools, and process for engaging with new leads.
Determine your marketing and communication strategy.
Determine the right mix of personal messages, phone calls, email campaigns, LinkedIn activities, etc. You will also need to put written content up on your website for it to scale. You need to refer people back to your website to self educate and take action—written blogs and articles, videos, whitepapers, educational guides, whatever your target audience prefers.
These are fundamentally inbound concepts. It's just that instead of it being inbound through email campaigns, which are drawn out over an extended period, these are more like sales sequences and are much shorter.
Clearly define your message to your target audience.
Getting your messaging right is crucial! These are very sensitive times. Now more than ever, decision-makers do not want to feel sold to. Focus on authenticity and empathy. There is a very positive reaction to a "we are all in this together" mentality, but it must be genuine. Consider how you and your services can be genuinely helpful right now. Offer real solutions to immediate problems.
"Government buyers… want to be educated and not sold to…"

Market Connections—2019 Content Marketing Review: Federal & Beyond.
Get a clear image of exactly who you will be creating content for. Take the time to create a "persona" that represents your ideal client in order to understand exactly what to say to them.
"Content should help them make informed decisions and have minimal sales messages."

according to studies by Market Connections.
Plan out your communication cadence.
You want to be communicating consistently and frequently, but with the right cadence. The wrong message at the wrong time can currently be more detrimental than ever. Your clients, prospects, and leads are most likely overwhelmed right now. If you have a product or service that is truly a solution to a problem they have right now, they genuinely want to hear from you. But, timing is crucial.
Assess your website
You've determined your communication strategy, now you have to implement it by creating content. First, you will want to assess your current website and available assets or artifacts.
Your website should be your #1 top marketing asset. It should be the central hub of all of your sales and marketing activities and core to your brand. Today's websites are built to be a company's number one salesperson, working 24 hours a day, seven days a week, to nurture, educate and guide prospects through the buyer's journey and towards a closed deal. You will want to modify your website if it not up to date. Also, keep in mind that you need the ability to quickly add and update content.
Develop content—lots of it!
You've already defined your goals and message, now adapt the message into the various content vehicles. Create a content plan and write key content that will be efficiently repurposed into various formats—guides, articles, videos, whitepapers, etc.
SEO and Social Media
Don't forget to consider the content for SEO and social media.
Not only are we currently faced with our digital presence being more critical than ever while we cannot meet in person, but today's buyers and decision-makers are getting younger across B2B, B2C and B2G. That means more Google searches, more self-educating on websites, and more online research.
"82% of Federal decision-makers rated search engine results and corporate websites as their top-rated sources for research."

according to studies by Market Connections.
To learn more about how to Prepare Your GovCon Company Now For Great Opportunities Coming here is a detailed article. Read Article
You can also use the form below to set up a chat with Kris Brinker.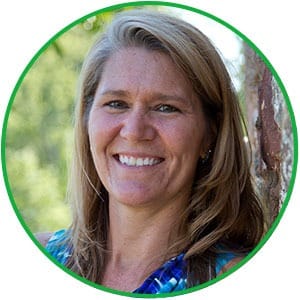 Kris Brinker is co-founder of Ocean 5 Strategies, providing continuous improvement of sales and marketing performance with plans, strategies, and programs that deliver results, and a track record of helping their customers grow their businesses.
You can connect with Kris on LinkedIn. Or send a message below.