Marketing for GovCons
GROW your B2G business!
Government Contractor Marketing Has Changed—Will Your Company Lead, Follow, or Lag Behind?
Attract
Teaming Partners/Employees
B2G Marketing is Different
Marketing to the federal, state, or local government—a.k.a. Business to Government (B2G)—has its own dynamic. However, the way the government engages with vendors, especially in a post COVID world, has changed and quite possibly forever. There is a digital transformation taking place, and you don't want to be left behind.
*Website shown received 2 awards for B2G websites.
B2G Marketing Overview
Common Misconceptions About Marketing to the Government
The Role of Government Contractor Websites
How Websites Improve Business Development Success
Content for Government Contractor Websites
Messaging
Is Your Website User Friendly?
Search Engine Optimization
Target Audiences for Government Contractors
Quiz—How Does Your Website Measure Up?
Ocean 5 and Govcon Marketing
Common Misconceptions About Marketing to the Government
There is a perception in some quarters that government contracts are won solely through personal connections and business development activities. And, therefore, websites and search engine optimization (SEO) are irrelevant for government contractors.
While the role of business development remains critical, this narrow interpretation overlooks two things:
The extent to which government buyers are conducting self-directed research before they engage with business development
The impact of COVID on personal meetings and events
Research from Market Connections, a highly reputable research firm in the government contractor space, revealed the following data:
"82% of Federal decision-makers rated search engines as their top-rated sources for research."

"Websites are the #1 most important resource at various stages of the government buyer decision-making process."
The Role of Government Contractor Websites
The role of government contractor websites is changing. Historically websites were considered an online brochure to validate your company's existence. Now it is the primary source of information about your business in four major categories.
It describes your brand
It lets you buyers know about your products and services
It shows how you are different from the competition
It is where your target audience expects to find specific helpful information
How Websites Improve Business Development Success

Business development plays a critical role in winning new contracts. But a lot of activity takes place before buyers engage with the business development team.
For each contract and each agency relationship, there are common questions your buyers will ask. There are also vital messages that your company wants to impart.
So you have a choice, you can:
Ask your business development team to deliver these messages on an individual basis
Provide this vital information through your website
Since government buyers are increasingly conducting their own independent research, you need to respond accordingly. Use your website to help build a relationship before they meet your business development team—or your competitor.
Websites with the right content can play a significant role in helping business development win new business.
Government Contractor Website Content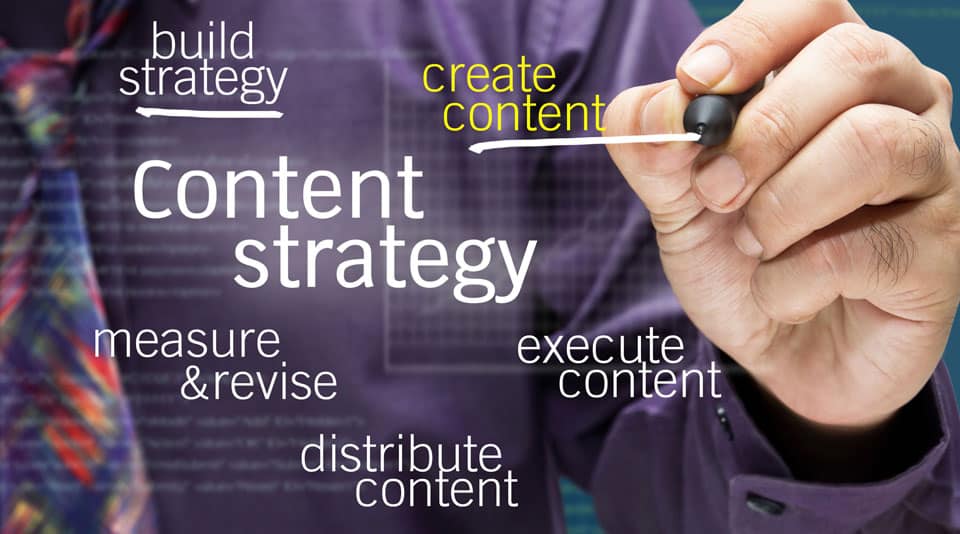 Content for a government contractor website falls into four categories:
Information the contracting officers and other decision-makers expect to find
Information about your products and services
Educational content
Conversion content
Content That Government Decision-Makers Expect to Find
Federal buyers and decision-makers expect information to be readily accessible, for example, your capabilities statement and NAICS codes. Make life easy for everyone, and add these to your website.
Information About Products and Services
Listing products and services may seem obvious, but listing them in such a way as to get found is more complex. With government buyers using search engines to find vendors, it is essential to structure web pages correctly.
Generic descriptions such as "Cloud Solutions" are not helpful to buyers or search engines. Buyers will not understand why they should consider your cloud solution instead of your competitor's. Google's search engine algorithm cannot differentiate this broad search term from other websites using the same description.
You, therefore, have two reasons for structuring your product and services web pages logically:
To help you visitors find the things they want quickly
Enable the search engines to crawl and index your web pages
Educational Content
Educational content can provide valuable information to visitors about your skills, capabilities, and thought leadership position.
This same content can also be a valuable part of a search engine optimization (SEO) program. Planning is critical to make sure you squeeze all the value out of the investment you make in content.
Written content includes blogs, white papers, case studies, and guides. Each of these can be used in other formats such as videos and webinar recordings.
Conversion Content
Many conversions take place throughout the buyer's journey, for example:
From unknown to known (we now have your contact info)
From lead to opportunity
From opportunity to RFP
From RFP to won business
To convert an unknown website visitor into a lead, we can ask for contact information in return for content. Your visitors understand that you intend to contact them by phone or email. So the content has to be of good quality to justify them providing their contact information.
From your perspective, downloaded content provides you with a new lead. And, since you know what the visitor downloaded, you also understand their interests.
Content Summary
Content is the foundation of any sales and marketing program.
Content should have a specific purpose. Each piece of content should help the viewer understand more about your business and guide them to take the next step towards a buying decision.
You can also repurpose content.
White papers can lead to blogs and webinars.
Blog articles can feed social media programs.
All content can help attract new website visitors through search engine optimization.
With a solid content plan, you can build a pipeline of leads and opportunities. And you can identify prospects who are ready to have meaningful conversations with your business development team.
Messaging and Government Contractor Marketing
Messaging is the underlying theme that runs through your communications both internally and externally.
Good messaging will
Speak to your target audience
Clearly articulate what you do
Illustrate how you add value to the relationship
Differentiate you from the competition
Messaging distills all your ideas into a concise package that you repeatedly leverage in common sales and marketing scenarios. Corporate level messaging will also need to be adapted for
Different audiences
Different product and service
Different stages of the buyer's journey
Messaging directly impacts the success of your website. You have just 5-7 seconds to capture the attention of a visitor, and messaging plays a vital role.
To overcome the challenges of fragmented messaging, Ocean 5 has developed the marketing message strategy workshop. The workshop helps government contractors establish their own unique identities and value propositions.
Learn More About Marketing Messaging
Is Your GovCon Website User-Friendly?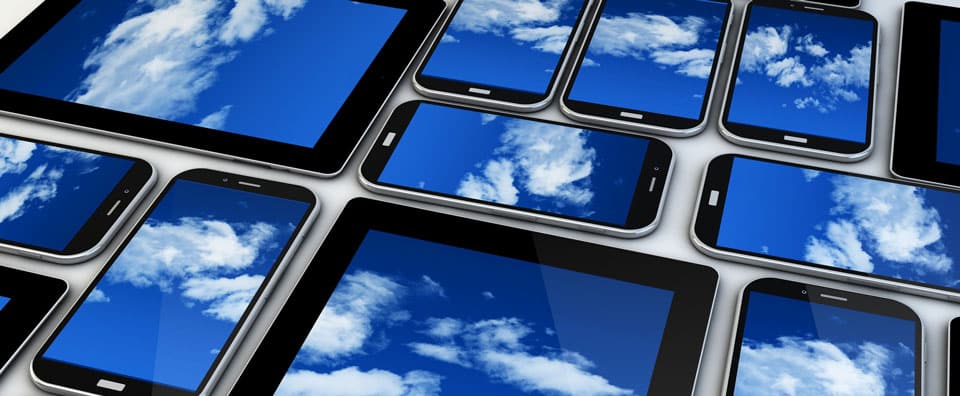 According to industry surveys, websites are the top resource used by federal decision-makers and influencers. – Market Connections
Since these people determine whether you win business, it is in your best interests to make your website user-friendly. To press the point home, Google now ranks websites based on user-friendliness.
User-friendliness is achieved through a combination of excellent website design and technical website development.
What is a User-Friendly Website?
User-friendliness is broken down into five broad categories.
Load speed – no one likes waiting
Mobile friendly – it's easy to scroll through on a phone or tablet
Predictability – the buttons do what the visitor expects
Logical navigation and page design – it obvious where to find things
Well structured – the things people want most are easily accessible
Google's Definition of a User-Friendly Website
Google's goal is to return the best possible websites in response to a Google search. Their motivation is to keep you using their platform, which allows them to grow their advertising revenues.
In practice, this means that Google has defined measurable website characteristics that their algorithm can use to rank your website. Here is their list:
Mobile-friendly design: Google is committed to improving mobile-friendly websites and has adopted a mobile-first policy. With mobile-first indexing, it is the mobile version of your site (not the desktop version) that will determine where your website appears in Google's search results.
Security: Google measures two security aspects—does your website contain malware, and does it have an SSL certificate? Failure to meet these criteria can cause a warning to appear on your website. A warning is the wrong message for government contractors to give to their federal government buyers.
Intrusive pop-ups: Pop-ups are not banned, just intrusive ones. Those that help the visitor with their quest are ok.
New From Google in 2021—Core Web Vitals
Google updates its algorithm frequently, some are small, and some are big. Core Web Vital's is big!
CWV focuses on three measures that directly impact website design and development
Load Time
Interactivity
Visual Stability
Load Time is measured in terms of the Largest Colorful Paint (LCP). This is the amount of time it takes to display enough information to be helpful to the visitor.
Interactivity is measured by First Input Delay (FID). This determines how long before a visitor can interact with that webpage.
Visual Stability is measured by Cumulative Layout Shift (CLS), meaning does website content shift around as the page loads.
Core Web Vitals (CWV) was announced in May 2020, with an implementation date of May 2021. Failure to address CWV will negatively impact your ability to get found by government agencies
Search Engine Optimization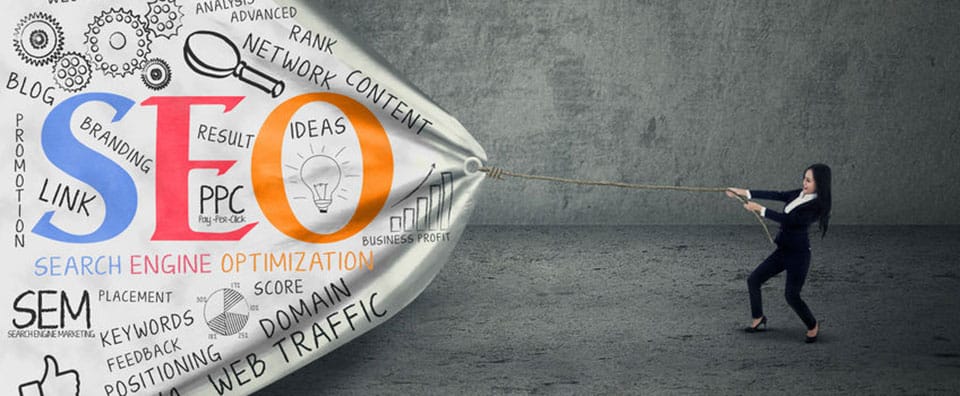 "82% of Federal decision-makers rated search engines as their top-rated sources for research." – Market Connections.
There are over 250 different criteria used by search engines to rank websites in search results. Done well, SEO can help get your website found. Done poorly, it can negatively affect your position and get you banned from search engines altogether in the worst-case scenario.
Search engine optimization can be broken down into four subcategories, five if you include local search optimization.
Technical SEO
On-page
New (optimized) content
Backlinks
Technical SEO is developing the website to make it easy for the search engines to understand how the site is structured. It is also how we meet Google's user-friendly criteria and will meet the (new) Core Web Vital requirements.
On-page SEO is structuring each page so that the search engines understand what is important. These include page titles, URLs, H tags, and meta descriptions.
New content signals to Google that your site is actively helping to provide up-to-date, valuable information. Both on-page SEO and new content rely on keyword research conducted before starting an SEO program.
Backlinks demonstrate to Google that your website is important because other important websites are willing to refer to it as a credible source of information.
The process of optimizing a website requires knowledge, skills, and time. SEO practitioners also need to keep up-to-date with search engine algorithm changes.
Learn more about SEO: Download  SEO—Do You Really Need It?
Target Audiences for Government Contractors
Clients for government contractors, by definition, are the federal government agencies and SLED (state, local, and education).
However, your target audience may also include teaming partners, primes, subcontractors, vendors, employees, and recruits. All of them will check out your website and form an opinion about your business.
In developing your online strategy, it is essential to consider your audiences upfront and plan accordingly.
Digging further into the target audience, we can also define Personas. Personas are a fictitious visualization of the people you are trying to guide through a buyer's journey. The messages, content, and pathway through your website should be designed around a specific target persona.
Take the Quiz—How Does Your GovCon Website Measure Up?
In summary, today's challenges include
Websites must be responsive and mobile-friendly
Increasing website traffic
Keeping your company top-of-mind during a long sales cycle
Creating the outstanding content and educational assets that your potential buyers and influencers want
Building message consistency and brand reputation
Connecting marketing budget and ROI
Getting sales and marketing aligned and working together
Creating end-to-end sales and marketing reporting
Finding outsourced marketing that brings you an entire marketing team
Ocean 5 and GovCon Marketing
Ocean 5 provides consulting and marketing services to government contractors. Most engagements start with an assessment of the existing website or search engine optimization status.
Primary services for govcon companies include:
Core capabilities include writing content for government contractors and graphic design.
What Our Clients Are Saying
"Delivered More Than Anticipated"
"We hired Ocean 5 to build a marketing strategy to meet our aggressive growth goals. The workshops delivered far more than we had anticipated, and we now have a clear plan that aligns our sales, marketing, and software development activities.
Their insights into marketing to both Federal and Local Governments were particularly helpful. I would wholeheartedly recommend Ocean 5."
"Knowledgable and Insightful"
"I knew we would get a great website. What was well beyond my expectation was how much we would learn as Ocean 5 took us through the design and development process. An overall outstanding experience."
"Makes the Comples Seem Simple"
"I was impressed with Ocean 5's ability to make the complex seem simple."
We provide technology and IT solutions (SaaS) to both the federal government and private sector. Ocean 5 stood out due to their expertise in both."
"Gained Clarity and Focus"
"We hired Ocean 5 to build a marketing plan for our technology services targeting the Federal government. With renewed clarity and focus from the workshop, we partnered with Ocean 5 to design our new website incorporating the improved messaging."
A Sampling of Our Clients
We have a wide range of clients, however, we are particularly recognized for our expertise in growing business-to-business (B2B), business-to-government (GovCon B2G), IT/technology/IoT, engineering, and manufacturing companies.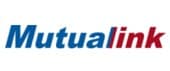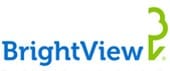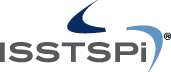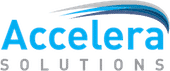 Don't Just Redesign Your Website—GROW your GovCon Business.