Government Contractor Marketing—2 Winning Strategies
What Portion of $586 Billion Would Make Your B2G Company a Success?
An infographic from the U.S. Government Accountability Office (GAO) examines the more than $586 billion spent on Fiscal Year 2019 government contracts, accounting for almost 40 percent of the government's discretionary spending.
While even just a small piece of this pie would be a huge win, the hurdles and barriers government contractors need to overcome have not only changed but also become greater. The customer base for government contractors and public sector IT are becoming harder and harder to reach, and contractors have to do more than ever to break through. New marketing techniques and technologies must be considered in order to stay competitive.
According to Judy Bradt, a respected strategic advisor on government business and published author, "Many GovCons use databases to look for their next opportunity and can waste THOUSANDS of dollars and hours chasing work. That's 'Opportunity Illusion.' Instead of asking, 'What can I bid?', winners focus on the right question: 'Who's my buyer?' "
You need to build brand reputation and visibility long before the RFP. You also need to continue building those relationships with buyers and decision-makers throughout a long sales cycle. Combining this with a fundamental shift in the way people are now making purchasing decisions, means you need new and innovative marketing strategies to stay on top and win contracts.
Winning Strategy #1: Enter Inbound Marketing
The inbound methodology is a response to a fundamental shift in consumer behavior. A majority of consumers—with government agencies being one of the largest—have already made their purchasing decision prior to contacting any potential vendors
Contracting officer decisions are often based on their own online research and influence regarding risk mitigation, brand reputation, and visibility. This means your potential customers have already decided what they want—and who they will consider working with—before you even know they are interested.
Federal Buyer Personas
Buyer personas are semi-fictional representations of your ideal customers based on qualitative and quantitative data and research. Creating and having a deep understanding of your buyer persona(s) is critical to content creation, sales follow up, product development, and customer acquisition and retention.
Developing federal buyer personas is a fundamental building block of the inbound methodology. Inbound, also known as content marketing, is a response to a fundamental shift in buyer behavior.
Personas Respond to the Shift in Buyer Behavior
Decision-makers today are self-educating, researching, and making the majority of their purchasing decisions online. They want to quickly and easily find information and content that speaks to their concerns, answers their questions, and directs them toward the best solutions to their challenges.
How Can Federal Personas Increase Win Rates?
Creating a detailed persona of your federal buyer allows you to understand and speak to those goals, needs, pain points, and fears—both professionally as well as personally. It allows you to create your educational materials and marketing messages from a voice of empathy, not selling.
According to Market Connections, "When creating marketing content for a government buyer of products, services or emerging technologies, federal and state and local decision-makers want to be educated and not sold to," based on their 2019 Content Marketing Review: Federal & Beyond. They also state that "Content should help them make informed decisions and have minimal sales messages."
High Quality Content
Gone are the days that past performance and accuracy of language in a bid were the keys to winning the contract award. Today, B2G companies must compete to attract customers to their brand by providing compelling, quality, educational materials, thought leadership, and high visibility of capabilities that can be found online. This is generically referred to as "content."
Blogs
White papers
Guides
Videos
Infographics
Case studies
Podcasts ,etc.
This is the critical information that today's Federal contracting officers are searching for.
Visibility and Reputation
It takes time to build visibility and reputation for your company, but once put in place, the content you produce and the assets you create will always be available to repurpose and refresh.
You will want to focus on your carefully refined buyer personas and produce the content they want to consume in the format that is most appealing to them. For example, the agency contracting officers you need to influence might be most interested in information regarding specific disadvantaged status and capabilities in the format of a video. Defining your federal personas will give you insight on how to personalize your content just for them.
Once a consumer (referred to as such because they consume your content) is attracted to your content, the next step is to convert them into leads by capturing their contact information. This opens new and more personalized marketing opportunities in the form of emails and other communications.
Federal decision-makers consume online content!

according to studies by Market Connections.
44% download content from vendors they work with
Over 1/3 are willing to spend 1 hour+ reading work-related ebooks
25% will incorporate online content into RFPs/RFIs
73% will download and share online content with colleagues and supervisors
Marketing Automation
Inbound marketing can be a manual process (typical for smaller companies) or it can be automated through the use of marketing automation software. We have found that marketing automation is a relatively new concept for many B2G companies. The ones who learn how to utilize the powerful potential first will be leaps and bounds above their competitors.
Note: Inbound marketing is just one term coined by Brian Halligan, founder of HubSpot—the popular inbound marketing automation platform. You may have also heard of other companies in the marketing automation space such as Marketo, Pardot, Eloqua, and others. Other terms you will hear associated with inbound marketing are "content marketing," "non-interruptive marketing," or "permission-based marketing."
Winning Strategy #2: Website Performance—Engagement
Website Engagement Overview
Website engagement is measured by the time spent on your website, the number of pages visited, and bounce rate—the % of visitors who come to your website and leave without looking at another page. All three metrics can be found in your website analytics.
The concept of engagement is simple. However, the art and science of improving these performance statistics can be complex. It is the combined effect of the following critical factors:
Website Navigation
Good website navigation will provide the visitor with opportunities to hang out and read more. It will present other related topics, which could lead to clicks onto new pages, directly affecting the pages visited measure.
Website Content
Content—written text, pictures, graphics, video, etc.—all contribute to engagement. After all, no one hangs around long on a website that is not useful or entertaining.
An engaging website requires thought and planning. Who are you trying to engage with? What are they interested in? Can they quickly get to the information they desire? Is there a clear path to the next interesting article or past performance criteria? Today's human attention span will not tolerate uninteresting or disorganized information. If a visitor cannot find what they are looking for in seconds, they will go to the site of a competitor to get their answer.
Website Features
Websites have many design features that allow information to be presented in creative and engaging ways—image rotators, pop-ups (love 'em or hate 'em, done well they work!), online chat, etc. They all have a role to play in website engagement. Answers to the above content questions, combined with the technical knowledge of the website features, and the preferences of your buyer personas, are critical to maximizing website engagement. However, and this is a big one, you cannot compromise website speed in order to show that hero video that seems to interesting or a series of images in a rotator that takes precious seconds to load. Which brings us to our next point.
Website Speed
How long does it take for your website to load? If it's over 3 seconds, there's a problem. Over 8 seconds and your website is toast. You can test the speed of your current website using tools such as pingdom.com.
Mobile-Friendly Websites
Depending on whose statistics you read, over 55% of all website interactions are now on mobile devices. The array of devices and displays available is staggering. Your website UX/UI will need to be tested for all of them. Your marketing team will need to keep a diligent watch on Google and where they are going—taking the world with them—when planning your content marketing strategy, SEO roadmap, and website development. Many companies will need to consider a mobile-first approach—meaning that responsive websites are now a minimum barrier to entry. Success will mean providing great content across all devices.
Google recently announced upcoming changes that will increase the importance of website design and its influence on search engine optimization (SEO). You may need to update your website to comply with the latest requirements. Read more about this important May 28th, 2020 announcement.
Website Engagement Summary
Website engagement is the combined effect of website design, engaging content, and an understanding of the website features that are available to guide the visitor's experience. Engagement is measured in terms of time on your site, page views, and bounce rate, which can be found in your (Google) analytics. Additionally, remember to refine and understand your target personas, what they are looking for, speak their language, and structure your website for their best possible experience on any device that they may be using.
Summary
With hundreds of billions of federal contract dollars to compete for, a fundamental shift in the way people are now making purchasing decisions, and continually changing technology, companies that market to government agencies have more hurdles than ever to win contracts.
B2G companies need to embrace new techniques such as inbound marketing, marketing automation and paying diligent attention to mobile-friendly, responsive design and mobile-first approaches to website design and development.
Government Contractor Marketing for B2G Companies
The bad news: Government contracting competition is steep, contracting officer attention spans are short, and B2G marketing teams have to stay on top of continually creating high-quality content to be presented in formats for rapidly changing technologies.
The good news: There are plenty of federal contracts out there to win. With great inbound marketing strategies and content, the contract officers you are targeting will keep you top-of-mind as subject matter experts. Marketing automation tools can help propel your company towards success and over your competitors.
You can read more about Preparing Your GovCon Company Now for Great Opportunities Coming.
For a more in-depth audit, contact one of our specialists using the form below.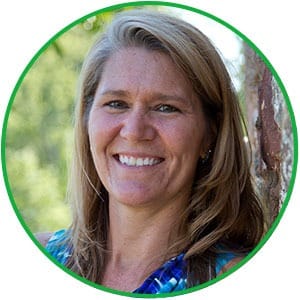 Kris Brinker is co-founder of Ocean 5 Strategies, providing continuous improvement of sales and marketing performance with plans, strategies, and programs that deliver results, and a track record of helping their customers grow their businesses.
You can connect with Kris on LinkedIn. Or send a message below.