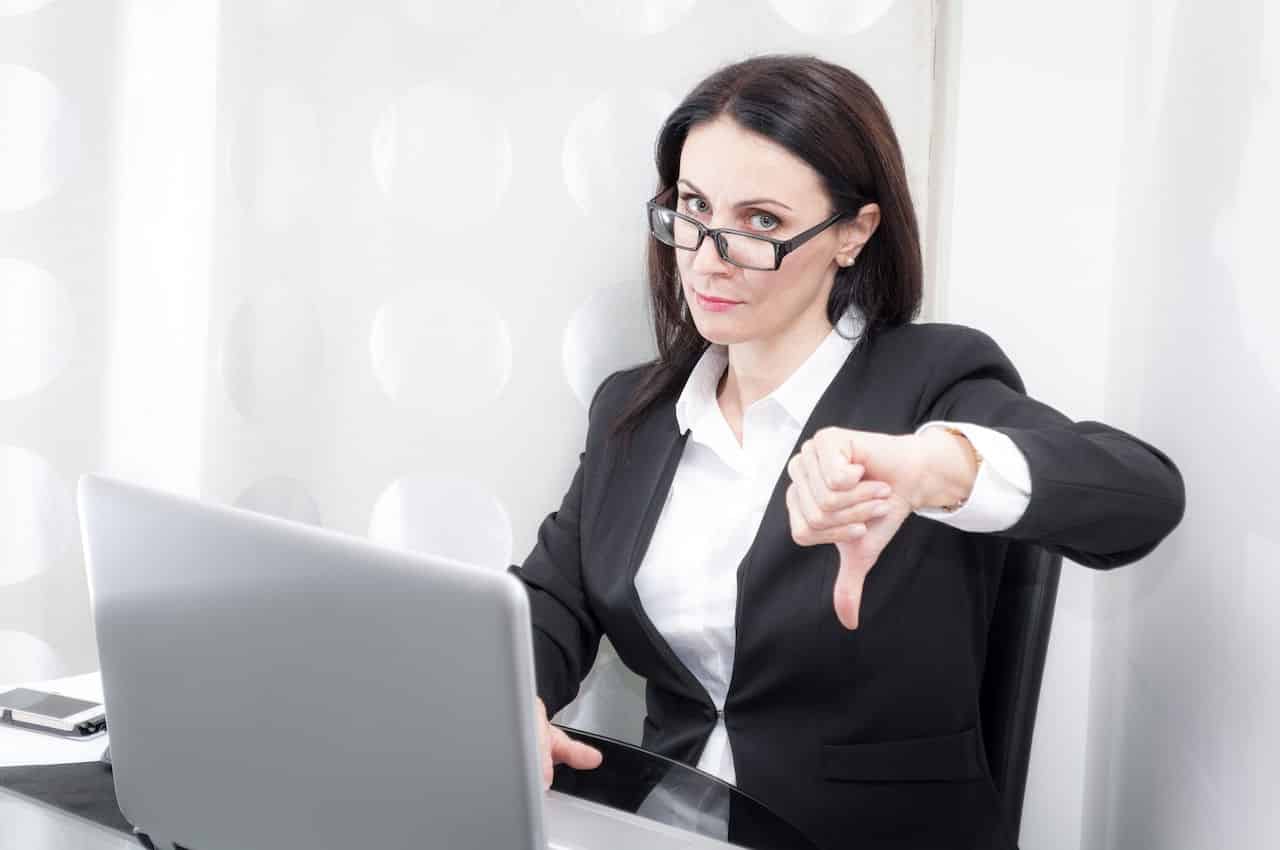 Does Your Website Need a Facelift (or Even a Complete Overhaul)?
It's sometimes hard to decide when to do a website refresh, and a comprehensive evaluation takes time, skills and tools to do an in-depth analysis.
However, you can ask yourself a few simple questions and do a gut check, for example:
When was the last time you looked at your website with a critical eye?
Is it doing its job of attracting visitors and converting them into leads?
Does it represent who you are today?
How does it compare to your competition?
To help place some structure around the gut check we have developed an 8-point checklist which is outlined below, and if after that it's still not clear, we have a comprehensive website assessment just for you.
8-Point Website Performance Checklist
Before you start an assessment, write down a list of your main competitors and also the names of companies you admire—from any industry—because you may find inspiration from outside of your industry.
From there, try to look at your website through fresh eyes and ask yourself the following:
1. Does My Website Make Sense to New Visitors?
We like to use the 5-second test and the 8-second test to make sure we can grab the attention of a visitor immediately. The basic idea is this:
5-Second Test: Can people understand what you do in less than 5 seconds? If not they are highly likely to click away.
8-Second Test: Do visitors know what to do next? Is the website logically laid out so that they can get the information they need quickly? Are all your products, services, and offers clearly defined?
It helps to understand how people scan websites too. It's worth reading up on the F eye scan so that we put the right things in the right place to pass the tests—people look top left, top right, left, 50% right when searching for information.
2. Is My Website Likely to Convert Visitors?
Conversion means getting anonymous visitors to interact with your website and share their information—name, phone number and/or email. For more sophisticated websites it could also include building a profile around the visitor, for example including their title, their immediate challenges, and product interests—all extremely useful when qualifying leads into sales opportunities.
Things to look for:
Do you have multiple conversion pages where people can request or download compelling, relevant information, in return for their contact information?
Do these pages feature differentiators that set you apart from your competition?
What are your conversion rates and how do they compare to industry standards?
Do your advertisements, text, offers, and images match the images and content on your landing pages (the information must be directly related)?
3. Does Your Website Look Good on Mobile Devices?
With the increase in mobile device usage, and Google's most recent decision to index mobile-friendly websites first, it's never been more important to address this question.
Find out how Google sees your website using the Google test at https://search.google.com/test/mobile-friendly.
You can use the Google Chrome extension to simulate the different devices (although viewing on a real device is better): https://developers.google.com/web/tools/chrome-devtools/device-mode/
4. How Fast Does Your Website Load?
No one likes waiting, and that is particularly true when it comes to websites loading. But there is a double whammy with this one. Intuitively it makes sense that visitors will get bored waiting and simply click away, but did you know search engines like Google use page load time in algorithms that determine search engine rankings.
Here are a couple of tools you might want to try to evaluate your load speeds:
5. Is Your Website Engaging?
Engaging can seem like a subjective question, but it can be measured through your analytics using bounce rate (the % of people who leave your site without visiting another page) and time on each page (more time would suggest more interest). Although these are imperfect measurements, a positive trend can be used to see if things are getting better.
Questions to ask yourself are:
Does your website feature designs, graphics, and images that draw attention to the most important information?
How accurate and current are the images and photos of your products?
What is your bounce rate and time onpage—how quickly do visitors leave the site?
6. How do You Fare Against the Competition?
There are 2 types of competition: other companies that do what you do, and the daily experience people have on any website. After all, everyone is looking at websites all the time and has a fairly good appreciation for a good vs. bad experience.
Do try out your competitor's website and rank them using the same critical eye you are now using on your own website—who's winning?
7. Do All the Links Work?
There's nothing that says "we don't pay attention to details" like a 404 (that's the error code for broken links). Check:
Can visitors click on the phone number on a mobile device and it places a call?
Can the phone number be copied and pasted so that people can call from their computers?
Are there 404's? (broken links that go nowhere)?
8. Is it Difficult to Make Website Updates?
Modern websites are built on a CMS (Content Management System), of which there are many. WordPress is the most commonly used and a good choice for most medium-sized organizations.
WordPress websites are easy to edit, technically robust and, since there are many WordPress developers, give the website owner flexibility and avoids vendor lock-in.
Questions to ask yourself
Do I consider my website easy to change (or is it frustrating)?
Can I do simple edits myself (if I wanted to)?
Does my current website vendor have me trapped?
The Bottom Line
If any of these early warning signs apply to your website, it's likely time to consider a redesign.
Is the federal government your target market? We have also created the Website Checklist for Government Contractors for you with a few other must-haves to consider.
What's Next?
If you are unsure about what to do next we are offering a FREE website assessment—we'll let you know where you stand today and what your options are moving forward.
Ocean 5 Builds Outstanding Websites for Business
Ocean 5 creates websites that are fully custom, technically advanced, responsive (mobile-friendly), professionally designed, and provide an outstanding user experience. We use Growth Driven Design to build a digital platform for accelerated lead generation.
Click Links Below for More Information