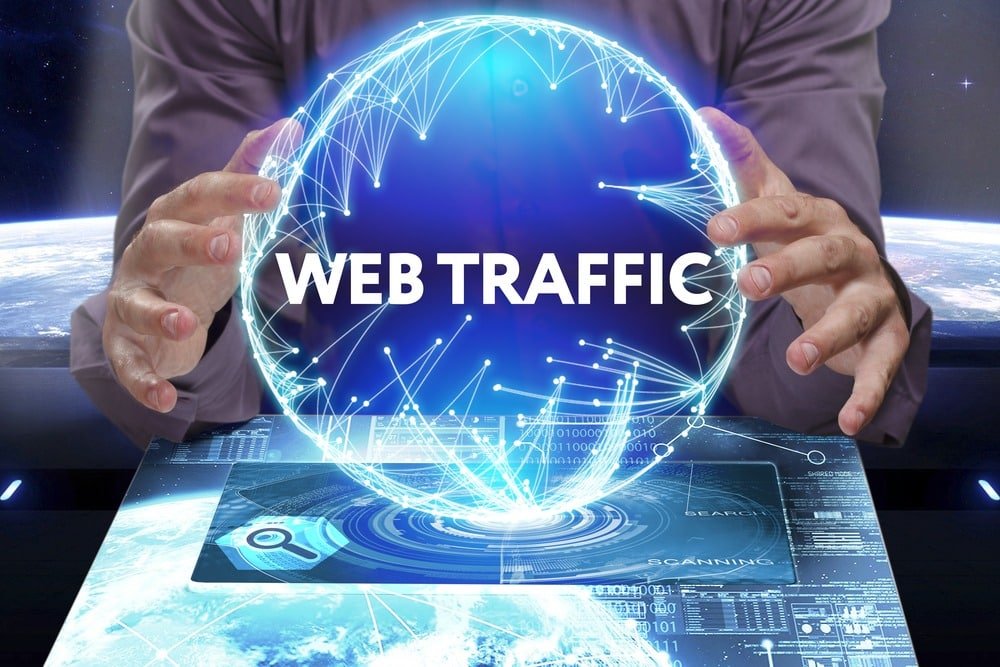 The more traffic you can push to your website, the more prospects you can convert to customers. Certainly, the quality of your site visitors does matter, as do the features on your site that are meant to drive behavior. But the bottom line is that you need traffic to the site before you can capture any benefits.
Increasing your site's visibility provides you with the ability to pull in those precious but elusive site visitors.
In the long-term, search engine optimization (SEO) strategies are the way to propel your site higher in search engine results. Other digital marketing strategies, including social media marketing, paid digital ad campaigns, email marketing, etc. are also important for ongoing results.
To increase your site's visibility more quickly, try these pro tips from Ocean 5 Strategies, the go-to web development company in Washington, DC, and watch your traffic numbers improve over the short and long term.
No. 1: Aggressive Content Marketing
Google and the other search engines place significant emphasis on website content today. In fact, this is one of the most important factors for search engine ranking.
You can get your site noticed by the search engines in a hurry if you add new, fresh content – as much as possible – to your site frequently.
Be careful not to sacrifice quality for quantity, however, or your rankings will suffer. Google wants engaging and well-written content, free from grammar and punctuation errors. Today, the longer the content the better. In fact, long-form content tends to endure longer under the current Google algorithms.
For most businesses, the easiest way to accomplish this goal is through blog posts.
When you choose blog topics, make sure that you are addressing topics that are important to your prospects and, whenever possible, make sure you answer a question or solve a problem that your prospects or customers face. Include links whenever possible, but make sure you are linking to authoritative sources. In Google's perspective, authoritative sources include .edu sites, .gov sites, scholarly journals, credible news outlets, etc. Use keywords and terms that are applicable to your business but be careful not to over-use them or try to force them unnaturally into your content. Google will penalize you in the search results, otherwise.
To make an even bigger impression, make your blog posts as interesting to look at as they are to read. Add images, infographics, or multimedia. Use short sentences, short paragraphs, and a snappy, concise writing style. Use bullet points numbered lists and headings for even more visual interest.
No. 2: "Google My Business" Accounts
This strategy only works for companies that provide products or services to specific geographic areas. However, if that description fits your business, this is one of the best ways to increase your site's visibility quickly. Although Google My Business (GMB) is the most well-known version, other search engines also offer similar services – all of which are free to use.
Setting up GMB can be a little tricky. You have to claim your account, verify your business details and provide additional information based on what Google wants. Digital marketing pros know how best to leverage this powerful tool, so don't hesitate to call on an expert to help set up this invaluable service.
No. 3: Page Experience
Google's newest algorithm update places immense focus on what the search engine giant calls Core Web Vitals. Essentially, these metrics evaluate the page experience that users have on your site. How long pages on your site take to load is one of the critical factors, as is the site's visual stability. Your site must be optimized to function quickly and effectively across all types of devices and platforms and users must be able to effectively interact with the site without problems or delays.
Safety and security are other key facets of Core Web Vitals. Ensuring your site provides a safe browsing environment for visitors is critical to providing the best possible page experience.
If you're like most business owners, you definitely do not have the time to tackle digital marketing efforts, nor should you have to. Ocean 5 Strategies has the experience and resources to handle these tasks for you, so you can focus on the important tasks of running and growing your company.
As one of the leading website design companies in Washington DC, we know how to get your site in front of the right group of qualified prospects. Contact us today to learn more about how we can help you increase traffic to your website today with proven digital marketing strategies such as SEO, content marketing, and website design and development.