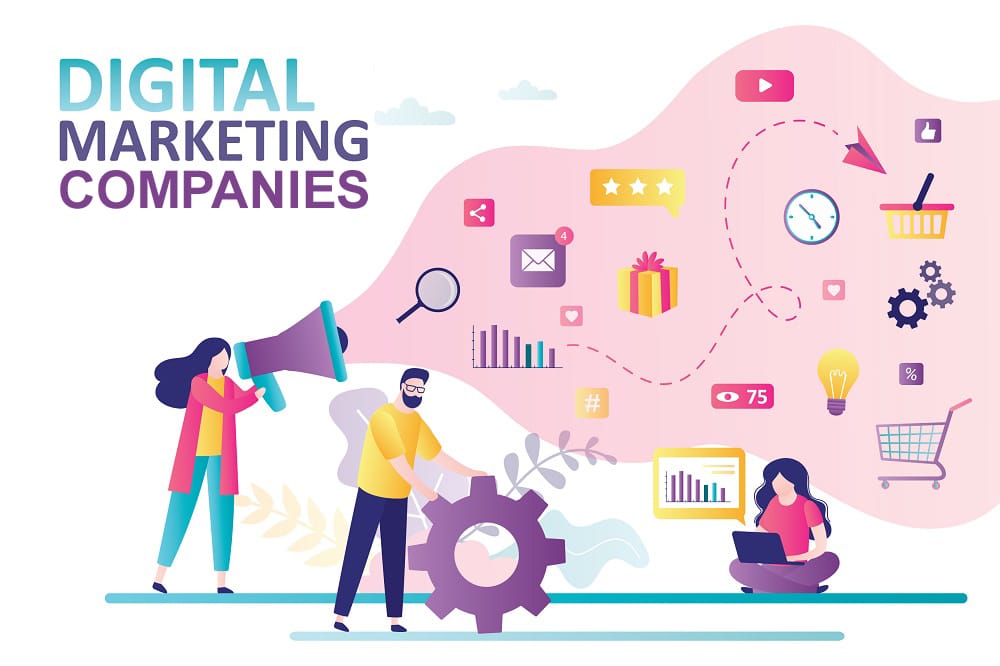 If you're considering digital marketing for your business, you might be a bit overwhelmed by some of the different terms and strategies used. These strategies aren't necessarily complex, however, they do require knowledge and experience to execute efficiently and effectively. 
At Ocean 5 Strategies, we focus on delivering measured results by developing and implementing marketing plans designed for your specific goals.
We utilize a combination of the following five strategies.  
Search Engine Optimization (SEO)
SEO is one of the most notable and important digital marketing strategies. It utilizes specific approaches to help improve your organic search rankings on major search engines like Google, Yahoo, and YouTube. The goal is to move your site "up" in the rankings so that it appears as one of the first few links people see when they conduct a relevant search. 
There are several forms of SEO.
Technical SEO – uses strategies to improve user experience
Local SEO – uses keywords and phrases that pertain to your local geographical area 
On-page SEO – optimizes aspects you can control on your website – content, titles, URLs
Off-page SEO – focuses on promoting your site and brand around the web using backlinks and mentions on other sites 
Website Design and Development
Your website is the digital "home base" for your business, so it's important to make sure that it's up-to-date, easy to use, and mobile-friendly. Visitors should be able to find what they need quickly and easily, no matter what type of device they're using. A good digital marketing agency will have experienced website designers and developers on staff who create and update your site as needed, ensuring that it meets the ever-changing search criteria. 
Social Media Marketing
Social Media is another digital marketing strategy you can be deploy. A social media managment program should be designed for your specific goals. What are you looking to achieve – brand awareness, increase sales, grow your audience, drive traffic to your site? One or a combination of social platforms like LinkedIn, Twitter, Facebook, or Instagram will be utilized to optimize your goals.
Digital Advertising 
Digital advertising is paid advertising (referred to as PPC or Pay-Per-Click) that helps you get your message in front of a large audience on a variety of platforms
Search Engines – Google, Bing, Yahoo, YouTube
Social Media – LinkedIn, Facebook, Instagram
Others – Yelp, Angi's, NextDoor
The purpose of a digital advertising campaign is to generate the highest quality leads to increase sales and ROI. Since you only pay when someone clicks your ad you want to dramatically improve your success with targeted messaging and conversion landing pages. 
Search engine marketing (SEM) allows you can set clear metrics for your digital advertising campaign. Real data results allow you to adjust and optimize your campaign while the campaign is still running. 
There are different strategies that can be implemented with SEM. It is important to consult with an expert to understand which would be most beneficial for your strategy.
Email Marketing
Email marketing is a great way to keep your current customers informed while also reaching out to new leads. A digital marketing agency can help you develop segmented email lists in order to create engaging and informative email content curated for each of the specific groups. 
Email marketing allows you to keep your brand in the face of your customers (and prospective customers), gather their feedback, and inform them of special events and/or sales.
Lead Generation
Generating new leads is essential to continued growth. Implementing one or more of these digital marketing strategies – SEO, Social Media Marketing, Website Design and Development, and Email Marketing will help you reach the customers that are looking for your products and solutions. They will also help your marketing teams further qualify leads before passing them on to the sales teams. 
To learn more about which digital marketing strategies would be the best fit for your company or to design your specific plan, request a free Digital Marketing Evaluation.