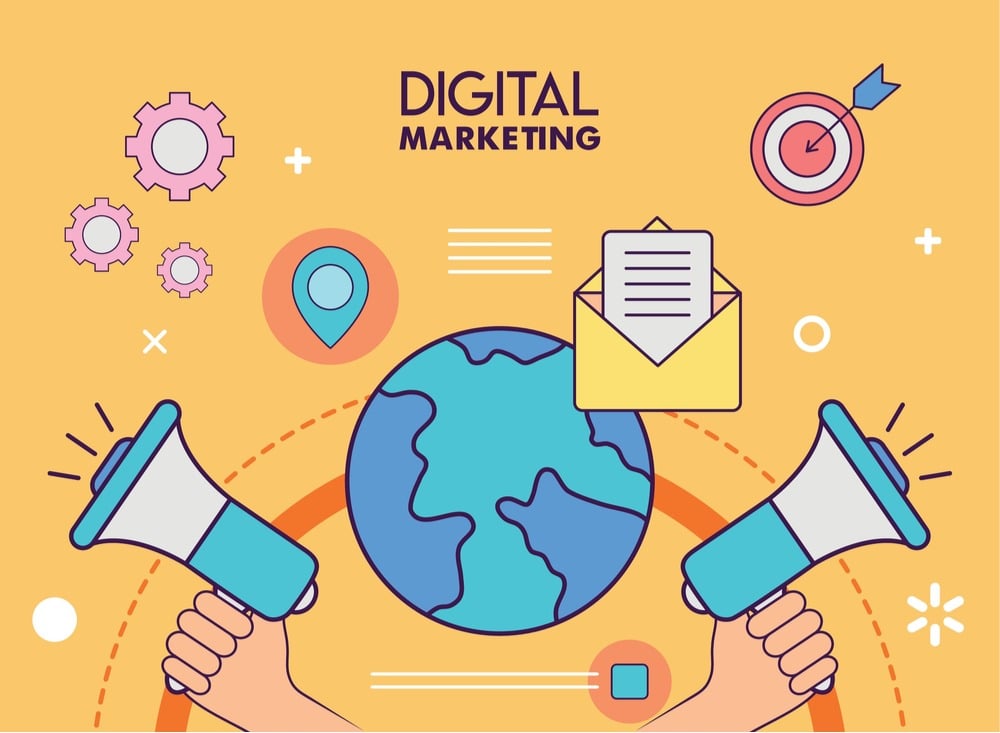 With reduced access to government buildings for business development teams, government contractors are turning to digital marketing.
Government contractors have very different marketing needs from B2B or B2C businesses, given that government contractors already know their target prospects and where to find them. Developing a solid govcon marketing plan to supplement and support business development is a key part of a successful plan in this (hopefully) post-pandemic world.
Marketing Plans for Government Contractors
At Ocean 5 Strategies, our focus is on revenue growth, leveraging our experience in working with government contractors and our digital marketing services.
The digital marketing plan is one component of the overall marketing strategy. The marketing strategy includes the following essential elements:
Segments
Personas
Product definitions
Competitor evaluation
Differentiation
Messaging
Branding
Sales and marketing pipeline
Budetging
Campaign calendar
Technology stack
Sales & marketing alignment
Digital marketing plan
Digital Marketing Plans
The digital marketing plan is the combination of web-based marketing programs that, in the right combination, will achieve one of the following objectives.
Closing deals by using online collateral to support business development activities as part of a sales call
Capture a request for consultation or demonstrations (i.e. sales qualified leads)
Download an e-book, white paper, or similar in return for their contact information (i.e. lead generation)
Get more traffic to your website
Add in email marketing and we have a suite of marketing activities that can attract a stranger, guide them through an online "buyers journey" and convert them into a sales qualified lead, and ultimately a client.
Marketing Pipelines for Government Contractors
We can use the same basic pipeline concepts for B2G (business to government) and B2B (business to business) companies – using four stages: top, middle, bottom and sales to form a funnel. The digital marketing tools you use will vary by stage, here are a few examples:
Top: Search engine optimization, pay per click advertising, social media
Middle: email marketing, webinars, online events
Bottom: demonstrations, consulting, technical assessments
Sales: Use cases, past performance
The difference for B2G contractors is the way the government makes purchasing decisions. The "sales" part of the funnel could mean winning a new contract, participating in an RFP, winning a piece of set aside business, or closing the deal on a sole-source contract.
For RFP-based awards, the top, middle, and bottom stages are relationship-building opportunities. A time to establish your brand and credentials. Once the RFP is in play the rules change and the strict procurement protocols are typically enforced.
For other types of contracts, your digital marketing programs can position you for set aside opportunities and specialized product/services where you are highly differentiated from your competition.
Five Key Takeaways for Govcon Marketing Pipelines
The tools used vary by funnel stage.
Digital marketing tools can be used at all stages – including the sales stage.
The investment decisions your company makes depend on your own success in each of the stages. for example, if you have a large contact database investing in email marketing or events makes more sense than pay-per-click advertising.
The messaging and content also varies at each of the marketing funnel stages.
Building a digital marketing plan is necessary to efficiently meet your marketing objectives. Failure to plan (and measure the results) can be extremely expensive.
Throughout your digital marketing programs there needs to be a common thread pulled from the overall marketing strategy, for example:
Defining Mission, Values, and Audience
While the process of defining various elements of a govcon marketing plan will differ significantly from B2B businesses, you still need to understand your audience and their mission as a government agency. Who are you serving with your services, what do they need from you, and how are you different from the competition?
In order to build any sort of meaningful govcon marketing plan, these questions need to be addressed first. If you don't have a clear idea of who you're talking to and what problems you are solving for them, the rest of the plan won't hold together.
Maintain Consistency
Across all your marketing channels or programs, it's important to maintain a strong sense of branding and consistency, because you want people to be able to follow your business through the noise. This means that all your messages should be consistent with each other across any kind of marketing campaign or initiative, from your printed materials, downloadable guides and infographics.
Consistency in messaging translates into improved branding, trustworthiness, and attraction – not to mention increased awareness of your company.
Manage Multiple Platforms
In today's day and age, it's no longer enough to limit your marketing to a single platform, and a good govcon marketing plan will understand the criticality of going multi-platform. In fact, digital marketing experts suggest the best way to manage your online presence is by investing in multiple channels.
From social media pages to reputation management and video marketing, the possibilities of multiple-platform digital marketing are nearly endless.
Keep Brand at the Forefront
Throughout all marketing efforts, both digital and otherwise, it's critical to maintain a strong brand presence and consistent messaging. The power of branding is what will help you garner trust and respect in an increasingly crowded online space, so it's crucial for companies with heavy-duty digital marketing needs like govcon contractors to start this process right at the beginning.
For more on how to develop a strong digital govcon marketing plan, or to learn about any of our services to government contractors or other businesses, contact the team at Ocean 5 Strategies today.