Drive Results with B2G Marketing Campaigns and Design
What You Get
Patience wins government sales—it's a marathon not a sprint. You get marketing that crosses the finish line.
Websites must be responsive and mobile friendly
Increasing website traffic
Keeping your company top-of-mind during a potentially long sales cycle
Creating the outstanding content and educational assets that your potential buyers want
Creating message consistency and brand reputation
Connecting marketing budget and ROI
Getting sales and marketing aligned and working together
Creating end-to-end sales and marketing reporting
Finding outsourced marketing that brings you a full marketing team
"I have been working Ocean 5 Strategies for over eight years. They have been instrumental in design, production and delivery of my total marketing collateral needs. I have found their work to be of the highest caliber professional creative." A. Schreiner
What We Do
Ocean 5 Strategies provides access to a fully functional marketing department for B2G contractors—giving these companies access to resources and talent they cannot otherwise afford. We serve our clients using SWIM® methodologies—a proprietary process developed by Ocean 5 Strategies and applied throughout all projects, campaign implementation, and outsourced marketing engagements.
Ocean 5 Strategies is a marketing agency that specializes in implementing sales and marketing strategies that deliver profitable sales growth.
Complete Digital Marketing and Creative Services
Align your sales and marketing activities to optimize lead conversion.
Eliminate wasted marketing spend and lower the overall cost of full-funnel sales and marketing.
Design and build your campaigns, analyze results and drive continuous improvement.
Introduce your sales and marketing teams to the very latest in marketing thinking, strategies, tools and techniques.
Give you cost-effective access to skilled marketing resources at a fraction of the expense of adding additional full-time employees.
Brand management, creative direction and messaging—across platforms and media.
Marketing Consulting and Management
Marketing Consulting and Management takes a deep dive into the full sales and marketing pipeline. Read more information
Using inbound strategies and marketing automation tools such as HubSpot, Oracle Eloqua, Pardot and Marketo, we help government contracting, manufacturing IT/tech and SaaS businesses perform. Read more information
Building an inbound strategy is complex. We provide planning, experience, and resources for content development and graphic design. Read more information
Our programs are designed to be scalable and drive traffic and leads based on your budget and new client acquisition goals. Read more information
Our websites are designed to be part of your lead generation program, an educational resource, and an opportunity to dramatically reduce sales cycles and costs. Read more information
Creative, compelling design for trade shows and conferences, publications and reports, branding and sales materials, inbound content creation. We are your one-stop shop. Read more information
Our 38 Awards
We are proud to have received 38 creative awards of distinction from:
DotComm Awards, Videographer Awards, MarCom Awards, Hermes Creative Awards, Davey Awards, The Millennium Awards, APEX Awards for Publication Excellence, and Spotlight Awards from the League of American Communications Professionals.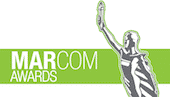 "The most creative and best team I have worked with—created the most successful marketing campaign we have done to date." M. Qureshi