A personal article from Kris Brinker, Ocean 5
As I described in my first Zoom-related blog, Critical Zoom Tips for Hosts and Attendees, most activities that I would usually experience in-person have been converted to online Zoom meetings. All of my Ocean 5 meetings, networking opportunities, workshops, and committee meetings have moved online. I have added the morning GMARKU IDEATION calls, joined an online meditation group, and am teaching weekly Tai Chi classes using Zoom. Even my friends seem to want to meet via Zoom instead of a simple phone call now!
Are You Finding Yourself Exhausted?
For weeks, I have been surprised and a bit frustrated with myself at how exhausted I have been feeling at the end of a Zoom day. It seems like it should be making life easier not having to deal with running around, traffic, and lots of face-to-face small talk that occurs with in-person events. This weekend, I found some articles that gave me some comfort to know that it is not my imagination, nor is it just me! It's Zoom Fatigue!
So many people are reporting similar experiences that it's earned its own slang term, Zoom fatigue. This exhaustion also applies if you're using Google Hangouts, Skype, FaceTime, or any other video-calling interface.
Video Calls Take a Toll on the Brain
An article by National Geographic offers "There's a lot of research that shows we actually really struggle with this," says Andrew Franklin, an assistant professor of cyberpsychology at Virginia's Norfolk State University. He thinks people may be surprised at how difficult they're finding video calls given that the medium seems neatly confined to a small screen and presents few obvious distractions.
There are many physical movements such as small hand gestures, body language, minute facial expressions, and other non-verbal cues that can be lost or obscured during a video meeting. This makes our brains work harder and eats up more energy than face-to-face communication. We are forced to focus even harder on what is being said for a longer period of time. It's intense!
Add to this the increase in the amount of time we are spending in front of a monitor. This can cause eye strain and headaches.
And, most video chatters are also more likely to be spending time sitting in a non-ergonomic chair with severely compromised posture. All the while, our poor brains are trying desperately to find the missing non-verbal cues it is seeking. It also appears that multi-person "gallery" screens seem to intensify the strain and drain.
Prolonged Eye Contact Can Alter Perception
An article in USA Today mentioned that according to Jeremy Bailenson, the founding director of Stanford's Virtual Human Interaction Lab, the platforms naturally put us in a position that is unnatural. A combination of having prolonged eye contact and having someone's enlarged face extremely close to you forces certain subconscious responses in humans.
It has been found that prolonged eye contact can be perceived by the brain and threatening and invasive, causing tension, stress, and anxiety. We are not really aware of this consciously, but it is wearing on our psyche and energy supply.
5 Tips to Avoid Zoom Fatigue
Psychology Today suggests the following tips to help avoid Zoom fatigue.
Use your phone, not your computer, to call into some of your meetings
Don't schedule back-to-back meetings
Take a break away from the screen between meetings
Take paper-and-pen notes rather than doing "double screen duty," when you can
Make your home office feel different from your living area (even if it is the same space)
BBC Worklife spoke to Gianpiero Petriglieri, an associate professor at Insead, who explores sustainable learning and development in the workplace, and Marissa Shuffler, an associate professor at Clemson University, who studies workplace wellbeing and teamwork effectiveness, to hear their views.
The take-aways, again, reinforce the physiological, emotional, and physical causes for Zoom fatigue we are feeling during this "new normal" of social distancing. We are not sure how long those of us working from home during this coronavirus pandemic will be relying heavily on video meetings, virtual events and online classes, workshops, and networking. So, learning techniques and practices that can help us stay physically and mentally fit will help us now, and moving into the coming "next normal".
Here is a related article with additional tips for avoiding exhaustion from virtual meetings and being mindful of our health. 7 Tips to Avoid Zoom Fatigue Exhaustion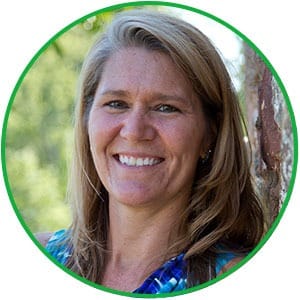 About the Author
Kris Brinker is co-founder of Ocean 5, providing marketing strategies and programs with measurable results for businesses and founder/instructor of Just Breathe Tai Chi, helping people gain balance and reduce stress.
You can connect with Kris on LinkedIn.
Or send a message below.
Kris Brinker is co-founder of Ocean 5 Strategies, providing continuous improvement of sales and marketing performance with plans, strategies, and programs that deliver results. You can connect with Kris on LinkedIn.